Flat Rate Shipping (Commercial address)
Up to 5 Years Unlimited Mile Warranty
Excellent Customer Support
No Core Charge for 30 Days
Remanufactured 6R140 Transmission Price
Price
Shipping
Core and Fee
Upfront Cost
Warranty
$3694
$398
None
$4092
5 Year
$4817
In Store
$2545
$7363
3 Year
$4818
In Store
$2545
$7363
3 Year

$4820
In Store
$2545
$7365
3 Year
*Core: Waived for 30 Days
*Shipping: We offer Flat Rate Shipping (Commercial address)
*Logos are the property of their respective owners
Why Chose Reman-Transmission.com
| | Reman Transmission | Other Vendors |
| --- | --- | --- |
| Transparent Pricing | Check | x |
| Best Price Guarantee | Check | x |
| Flat Rate Shipping (Commercial address) | Check | x |
| Up to 5 Years Unlimited Mile Warranty | Check | x |
| Torque Convertor Included | Check | x |
| No Core Charge for 30 Days | Check | x |
| Free Shippng on Core Return | Check | x |
Why Chose Reman-Transmission.com
| Question to Ask | Reman Transmission | Other Vendors |
| --- | --- | --- |
| Is shipping free? | We offer Flat Rate Shipping (Commercial address) | Additional or Store Pickup |
| Who pays for Core Return? | We Do | You Do (Store Drop off) |
| Do I pay for Core today? | No, we waive Core Charge for 30 days* | Yes, but will be refunded when shipped back |
| Is torque convertor included? | Always! | Not included |
| What is the warranty? | Up to 5 years/Unlimited miles | Up to 3 years/Unlimited miles |
| Best Price Guarantee? | Yes! (for comparable conditions only) | They Don't |
About Our Remanufactured 6R140 Transmission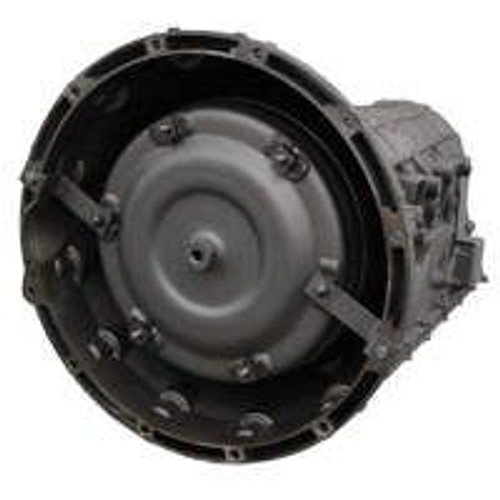 If you are looking for an affordable 6R140 transmission replacement, we have a multitude of high quality options for you. We are Reman-Transmission and we produce the best remanufactured 6R140 transmissions, which have all known factory defects corrected before we put them in your vehicle. In contrast, we also offer quality used 6R140 transmissions for sale as a more economical option for our customers. We understand that you may be looking for a cheap rebuilt 6R140 transmission or even a junkyard 6R140 transmission replacement, but neither is even close to the best option.
Regarding our remanufacturing process, a professional technician from our team takes apart every 6R140 transmission we received. Then, we take a look at all components in the bell housing and examine the parts against the specification that has been set by the original equipment manufacturer (OEM). Once the transmission is apart we replace every component with brand new or remanufactured parts to bring the transmission back up to new standards. Additionally, we correct all known factory defects before we put the transmission back together, our top remanufactured 6R140 transmissions may even last longer than a brand new transmission straight off the assembly line for that reason. All-in-all, we will make sure each individual part of your transmission works perfectly before we ship it off to be swapped into your vehicle.
Our goal has always been to provide our customers with the best quality used 6R140 transmission or remanufactured 6R140 transmission for your Ford pickup truck before it returns to the street. If you are not sure whether the 6R140 transmission is compatible with your vehicle, give one of our friendly customer support representatives a call and we will make sure that our transmission is made for your vehicle. Furthermore, we are so confident in the quality of our work that we even provide an up to 5-year, unlimited mileage warranty on our remanufactured 6R140 transmissions.
Our only priority is to provide you with a high-quality remanufactured and used 6R140 transmissions at the lowest price possible. If you would like to learn more about the cost of a transmission from our team, we encourage you to drop in and see us today. We provide free shipping to all commercial addresses in the United States and waive the core charge for remanufactured transmissions for 30 days. Contact us today to speak to a professional member of our team!
Flat Rate Shipping (Commercial address)
Excellent Customer Support
Up to 5 Years Unlimited Miles Warranty
No Core Charge for 30 Days
Our 6R140 Transmission Upgrades
Fully remanufactured valve body includes updated solenoid switch valves for improved shifting, lubrication, and performance.
Fully remanufactured torque converter is tested for leaks, lockup, concentricity, and balance.
Completely remanufactured pump provides consistent internal pressures, eliminating slippage and delayed engagement.
All-new custom-spec bushings improve internal fluid flow control and pressures.
Bushings and machined surfaces polished to a mirror-like OE finish of 16 RA or less.
Every transmission is cold-and hot-tested using a proprietary dynamometer testing program that includes fully synthetic automatic transmission fluid and a filtration system.
Over-sized pressure regulator (P/R) valve used to improve consistency of pressure control
Upgraded TCC Clutch Regulator Valve used to maintain consistent application of TCC Clutch when required
Bearings are inspected and replaced with OE when any sign of excess wear is noticed
Full-time cooler flow achieved by removing thermostat valve, and keeping circuit open for constant flow of cooler and lubrication
Proprietary bracket used to protect case connector from damage prior to and during installation
6R140 Frequently Asked Questions
Is the 6R140 a good transmission?
Yes, the 6R140 transmission has widely been talked about as a reliable heavy-duty transmission. That is why we stand behind our remanufactured 6R140 transmissions because not only was it good to begin with, but even better once we amend the commonly-known factory fault points.
How much HP can the 6R140 handle?
The real answer is that it depends on the age and condition of your specific 6R140 transmission; however, if the transmission has been taken care of, it should be able to handle at least 600WHP in its stock form. Our remanufactured 6R140 has had all factory defects removed which could improve the rating.
Who makes the 6R140 transmission?
Ford Motor Company is responsible for manufacturing the 6R140 transmission. Even though Ford originally manufactured this transmission class, we are responsible for removing all factory defects in our remanufactured 6R140 transmissions. When we remove all factory defects, we improve the longevity of the 6R140 transmission.
How much fluid does a 6R140 transmission hold?
The pan of the transmission itself should hold approximately 15.5 quarts. If the torque converter and cooler are drained as well, the total capacity should be approximately 23.5 quarts. Our remanufactured 6R140 transmissions are set to the same specifications.
6R140 History & Information
The Ford 6R140 transmission is a standard transmission produced by the Ford Motor Company for vehicles with rear-wheel drive functionality. It is a Ford 6R transmission series member, which debuted in 2005. The 6R series itself uses a lot of the design elements of the ZF 6HP26 transmission. Specifically, the 6R transmissions, including the 6R140 transmission, borrow numerous elements from the gearbox of the ZF 6HP; however, the 6R140 transmission borrows more heavily from the gearbox of the Lepelletier transmission.
The 6R140 transmission has numerous predecessors that played a role in its development. A few examples include the 5R110W, the 4R100, and the E4OD in chronological order from newest to oldest. Even though these transmissions were used in a lot of vehicles, Ford was looking for a transmission that could meet the power demands of many of its drivers while adding more street ability with a 6th overdrive gear, which led to the development of the 6R series and the 6R140 transmission itself.
The 6R140 transmission proved to be successful and was used in numerous Ford and Mercury vehicles. In particular, the 6R140 transmission appeared most notably in the Ford F-250 Super Duty, Ford F-350 Super Duty, Ford F-450 Super Duty, and Ford F-550 Super Duty. For the 4WD version of those trucks, the 6R140 was mated to the MP1128F or MP1628F transfer cases. While the 6R80 and 6R140 transmissions bear some similarities, their gear ratios are different, with the 6R140 transmission being the more powerful of the two. This has made the 6R140 transmission popular among drivers who need to haul heavy payloads.
Even though the 6R140 transmission was successful, it was eventually phased out for its successor, the 10R80. Despite this, the 6R140 transmission can still be found in numerous vehicles even to this day because of its durability and reliability. Eventually, even the durable 6R140 transmission can experience issues, which can cause drivers to look for a transmission repair or replacement. Before jumping for the cheapest transmission you can find, you should learn more about our remanufactured 6R140 transmissions, as these can provide you with mileage equivalency to a new crate 6R140 transmission.
Flat Rate Shipping (Commercial address)
Excellent Customer Support
Up to 5 Years Unlimited Miles Warranty
No Core Charge for 30 Days
Speak With A Specialist Now
Habla con un especialista ahora
6R140 Transmission Compatibility Chart
MAKE
MODEL
START YEAR
END YEAR
Ford
F-350 Super Duty
2011
2017
Ford
E-350 Super Duty
2016
2017
Ford
F-250 Super Duty
2011
2017
Flat Rate Shipping (Commercial address)
Excellent Customer Support
Up to 5 Years Unlimited Miles Warranty
No Core Charge for 30 Days
Diagnostic Codes for 6R140 Transmission
DIAGNOSTIC CODES
DESCRIPTION OF PROBLEM
P1500
Vehicle Speed Sensor Intermittent
P1501
Programmable Speedometer & Odometer Module/Vehicle Speed Sensor Intermittent Circuit-failure
P1502
Invalid or Missing Vehicle Speed Message or Brake Data
P1700
Transmission System Failure
P1701
Reverse Engagement Error
P1702
Transmission System Failure
P1703
Brake On/Off Switch Out of Self-Test Range
P1704
Transmission System Failure
P1705
Manual Lever Position Sensor Out of Self-Test Range
P1706
High Vehicle Speed Observed in Park
P1707
Transfer Case Neutral Indicator Hard Fault Present
P1709
Park or Neutral Position Switch Out of Self-Test Range
P1710
Transmission System Failure
P1711
Transmission Fluid Temperature Sensor Out of Self-Test Range
P1712
Trans Torque Reduction Request Signal Malfunction
P1713
TFT Sensor In Range Failure Low Value
P1714
SSA Inductive Signature Malfunction
P1715
SSB Inductive Signature Malfunction
P1716
SSC Inductive Signature Malfunction
P1717
SSD Inductive Signature Malfunction
P1718
TFT Sensor In Range Failure High
P1720
Vehicle Speed (Meter) Circuit Malfunction
P1721
Gear 1 Incorrect Ratio
P1722
Gear 2 Incorrect Ratio
P1723
Gear 3 incorrect Ratio
P1724
Gear 4 Incorrect Ratio
P1725
Insufficient Engine Speed Increase During Self Test
P1726
Insufficient Engine Speed Decrease During Self Test
P1727
Coast Clutch Solenoid Inductive Signature Malfunction
P1728
Transmission Slip Error
P1729
4x4 Low Switch Error
P1731
1-2 Shift Malfunction
P1732
2-3 Shift Malfunction
P1733
3-4 Shift Malfunction
P1740
Transmission System Failure
P1741
Torque Converter Clutch Control Error
P1742
Torque Converter Clutch Solenoid Faulty
P1743
Torque Converter Clutch Solenoid Faulty
P1744
Torque Converter Clutch System Stuck in Off Position
P1745
Transmission System Failure
P1746
Electronic Pressure Control Solenoid A - Open Circuit
P1747
Electronic Pressure Control Solenoid A- Short Circuit
P1748
EPC Malfunction
P1749
Electronic Pressure Control Solenoid Failed Low
P1751
Shift Solenoid A Performance
P1754
Coast Clutch Solenoid Circuit malfunction
P1756
Shift Solenoid B Performance
P1760
Transmission System Failure
P1761
Shift Solenoid C Performance
P1762
Overdrive Band Failed Off
P1766
Shift Solenoid D Performance
P1767
Torque Converter Clutch Circuit Malfunction
P1768
Performance / Normal / Winter Mode Input Malfunction
P1770
Clutch Solenoid Circuit Malfunction
P1779
Transmission Control Indicator Lamp Circuit Malfunction
P1780
Transmission Control Switch Circuit is Out of Self-Test Range
P1781
4x4 Low Switch is Out of Self-Test Range
P1782
P/ES Circuit Out Of Self Test Range
P1783
Transmission Over-Temperature Condition
P1784
Transmission Mechanical Failure - First And Reverse
P1785
Transmission Mechanical Failure - First And Second
P1786
3-2 Downshift Error
P1787
2-1 Downshift Error
P1788
Pressure Control Solenoid 'B' Open Circuit
P1789
Pressure Control Solenoid 'B' Short Circuit
P1795
Idle Switch Circuit Malfunction
P1804
Transmission 4-Wheel Drive High Indicator Circuit Failure
P1806
Transmission 4-Wheel Drive High Indicator Short Circuit To Battery
P1808
Transmission 4-Wheel Drive Low Indicator Circuit Failure
P1810
TFP Valve Position Switch Circuit/ Transmission 4-Wheel Drive Low Indicator Short Circuit To Battery
P1812
Transmission 4-Wheel Drive Mode Select Circuit Failure
P1815
Transmission 4-Wheel Drive Mode Select Short Circuit To Ground
P1819
Transmission Neutral Safety Switch Short Circuit To Ground
P1820
Transmission Transfer Case Clockwise Shift Relay Coil Circuit Failure
P1822
Transmission Transfer Case Clockwise Shift Relay Coil Short Circuit To Battery
P1824
Transmission 4-Wheel Drive Clutch Relay Circuit Failure
P1826
Transmission 4-Wheel Drive Low Clutch Relay Circuit To Battery
P1828
Transmission Transfer Case Counter Clockwise Shift Relay Coil Circuit Failure
P1830
Transmission Transfer Case Counter Clockwise Shift Relay Coil Short Circuit To Battery
P1832
Transmission Transfer Case Differential Lock-Up Solenoid Circuit Failure
P1834
Transmission Transfer Case Differential Lock-Up Solenoid Short Circuit To Battery
P1838
Transmission Transfer Case Shift Motor Circuit Failure
P1846
Transmission Transfer Case Contact Plate 'A' Circuit Failure
P1850
Transmission Transfer Case Contact Plate 'B' Circuit Failure
P1854
Transmission Transfer Case Contact Plate 'C' Circuit Failure
P1858
Transmission Transfer Case Contact Plate 'D' Circuit Failure
P1866
Transmission Transfer Case System Concern - Servicing Required
P1867
Transmission Transfer Case Contact Plate General Circuit Failure
P1876
Transmission Transfer Case 2-Wheel Drive Solenoid Circuit Failure
P1877
Transmission Transfer Case 2-Wheel Drive Solenoid Circuit Short To Battery
P1881
Engine Coolant Level Switch Circuit Failure, GEM
P1882
Engine Coolant Level Switch Circuit Short to Ground
P1883
Engine Coolant Level Switch Circuit Failure, GEM
P1884
Engine Coolant Level Lamp Circuit Short to Ground
P1891
Transmission Transfer Case Contact Plate Ground Return Open Circuit
P1900
Output Shaft Speed (OSS) Circuit Intermittent Malfunction
P1901
Turbine Shaft Speed (TSS) Circuit Intermittent Malfunction
P1902
Kickdown Solenoid Relay Control Circuit
P1903
Kickdown Solenoid Circuit Low Voltage
P1904
Kickdown Solenoid Circuit High Voltage
Speak With A Specialist Now
Habla con un especialista ahora