Flat Rate Shipping (Commercial address)
Up to 5 Years Unlimited Mile Warranty
Excellent Customer Support
No Core Charge for 30 Days
Remanufactured NV3550 Transmission Price
Alternative Name: New Venture Gear
Price
Shipping
Core and Fee
Upfront Cost
Warranty
$1905
$270
None
$2175
5 Year

$2489
In Store
$599
$3688
3 Year
*Core: Waived for 30 Days
*Shipping: We offer Flat Rate Shipping (Commercial address)
*Logos are the property of their respective owners
Why Chose Reman-Transmission.com
| | Reman Transmission | Other Vendors |
| --- | --- | --- |
| Transparent Pricing | Check | x |
| Best Price Guarantee | Check | x |
| Flat Rate Shipping (Commercial address) | Check | x |
| Up to 5 Years Unlimited Mile Warranty | Check | x |
| Torque Convertor Included | Check | x |
| No Core Charge for 30 Days | Check | x |
| Free Shippng on Core Return | Check | x |
Why Chose Reman-Transmission.com
| Question to Ask | Reman Transmission | Other Vendors |
| --- | --- | --- |
| Is shipping free? | We offer Flat Rate Shipping (Commercial address) | Additional or Store Pickup |
| Who pays for Core Return? | We Do | You Do (Store Drop off) |
| Do I pay for Core today? | No, we waive Core Charge for 30 days* | Yes, but will be refunded when shipped back |
| Is torque convertor included? | Always! | Not included |
| What is the warranty? | Up to 5 years/Unlimited miles | Up to 3 years/Unlimited miles |
| Best Price Guarantee? | Yes! (for comparable conditions only) | They Don't |
About Our Remanufactured NV3550 Transmission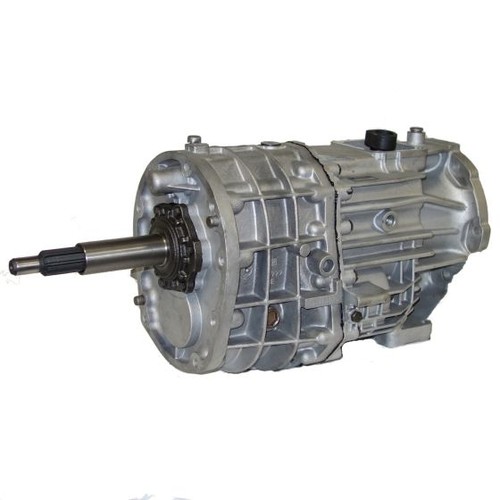 Transmissions play a key role in any vehicle, whether you're building a custom rock crawler or something a bit more mundane. Whatever your project calls for, you'll need a transmission you can count on to work flawlessly. A used or remanufactured transmission from Reman-Transmission fits the bill perfectly.
We offer a broad range of used and remanufactured transmissions for domestic and foreign makes, including the Jeep NV3550 transmission. We work hard to ensure that each of our transmissions meets our high-quality standards. We make it so that instead of buying a new transmission, you can purchase one of our used or remanufactured units and pocket the big savings.
There's a difference between a rebuilt NV3550 and the remanufactured units we offer. While a rebuilt transmission has all of its worn-out or defective parts replaced with new ones, you're still left with many original parts with varying degrees of wear and tear despite still being serviceable. These parts create uneven wear inside the rebuilt transmission, affecting its performance and longevity.
We take a thorough approach to remanufacturing our transmissions by using new or re-machined parts. This way, you'll rest easier knowing that our transmissions meet or exceed original equipment manufacturer (OEM) standards. We also go a step further by correcting any known factory flaws and defects. The end result is a remanufactured transmission with quality and performance that bests a factory transmission, in most cases.
We proudly stand by our remanufactured transmissions by offering an up-to-5-years/unlimited mileage warranty, not to mention outstanding customer support in case you have any questions or concerns. We also offer no core charge for 30 days along with fast and free shipping to any commercial address in the United States.
Flat Rate Shipping (Commercial address)
Excellent Customer Support
Up to 5 Years Unlimited Miles Warranty
No Core Charge for 30 Days
Our NV3550 Transmission Upgrades
Our quality control process includes build specification checks performed by three different specialized technicians during the remanufacturing process to ensure accuracy and precise fitment.
Inspection of internal parts, including gear wear checks, mainshaft straightness, and synchronization are performed.
Worn and non-functional parts are replaced, including 100% replacement of seals, bearings, and other common components.
Each remanufactured transmission is hot, cold, load, and simulated road tested using our proprietary dynamometer program.
All remanufactured transmissions are backed by the industry's best, no-hassle nationwide warranty.
NV3550 Frequently Asked Questions
What is a NV3550 transmission?
The NV3500 is a longitudinally-loaded, top-shifting transmission featuring five forward gears, with a direct-drive fourth gear and overdrive fifth gear. When you buy a used or remanufactured NV3500 transmission from us, you're getting a high-quality product at a reasonable price.
How strong is a NV3550 transmission?
New Venture Gear officially rates the NV3550 at 300 foot-pounds of torque handling capacity, making it a rather stout transmission for its size and an ideal choice for medium-size small block V8 conversions. This rather conservative figure stands as a testament to the NV3550's durability.
Which transmission is better AX15 or NV3550?
The AX15 and NV3550 are similar to each other in many respects, but the NV3550's first gear ratio of 4.01:1 makes it a bit better for off-road crawling. Many people also find the NV3550 transmission noticeably smoother and quieter than the AX15, making it ideal for everyday driving.
How do I identify a Jeep TJ transmission?
Simply look for the identification plate stamped on the Jeep TJ NV3550 transmission housing. Lift the vehicle and look for the plate either near the filler plug at the bottom of the housing or the oil pan on the left side of the housing. The first line of numbers indicates the model number.
NV3550 History & Information
Developed and manufactured by New Venture Gear, the Jeep NV3550 transmission first appeared in the 2000 model year Jeep TJ Wrangler and XJ Cherokee sport utility vehicles. The NV3550 served as a replacement for Aisin Warner's AX15 transmission, which debuted in the earlier YJ Wrangler, XJ Cherokee, and MJ Comanche back in mid-1988. The AX15 Transmission also appeared briefly in the ZJ Grand Cherokee.
Like the AX15, the NV3550 is a 5-speed manual transmission with a 10-spline input shaft and a 23-spline output shaft. Both transmissions also feature helically cut, fully synchronized gears and both came available in 2WD and 4WD variants. While the AX15 lasted over a decade in various Jeep vehicles, the NV3550 transmission lasted only four years, finally bowing out in favor of the 6-speed NSG370 transmission after 2004. It should be noted that the NV3550 transmission is typically mounted to an NP231 transfer case.
At first glance, you'll notice that the Jeep NV3550 looks like an almost exact copy of the Dodge NV3500 transmission. That's because the former is an offshoot of the latter, which was used in light-duty variants of the full-size Dodge Ram pickup truck and the Dodge Dakota pickup truck between 1994 and 2004. Whereas the Jeep NV3550 uses a removable bell housing that bolts onto the transmission, the Dodge NV3500 features a bell housing that's integral to the 2-piece transmission case. That makes the Jeep NV3550 a bit easier to deal with for a variety of high-performance builds.
The Jeep NV3550 transmission also shares its design with a number of other GM medium-duty transmissions, including the MG290, HM290, and the 5LM60. However, there are plenty of slight differences that help auto enthusiasts distinguish the NV3550 for sale from these other transmissions. Ultimately, this transmission was replaced by the stronger NV4500 transmission.
The NV3550's size, lightweight, and impressive adaptability make it a favorite among Jeep enthusiasts in search of a rock-solid option for any project.
Flat Rate Shipping (Commercial address)
Excellent Customer Support
Up to 5 Years Unlimited Miles Warranty
No Core Charge for 30 Days
Speak With A Specialist Now
Habla con un especialista ahora
NV3550 Transmission Compatibility Chart
MAKE
MODEL
START YEAR
END YEAR
Jeep
Wrangler
2000
2004
Jeep
Liberty
2002
2004
Jeep
Cherokee
2000
2001
Flat Rate Shipping (Commercial address)
Excellent Customer Support
Up to 5 Years Unlimited Miles Warranty
No Core Charge for 30 Days
Speak With A Specialist Now
Habla con un especialista ahora