Flat Rate Shipping (Commercial address)
Up to 5 Years Unlimited Mile Warranty
Excellent Customer Support
No Core Charge for 30 Days
Remanufactured NV3500 Transmission Price
Alternative Name: Getrag, New Venture 3500, NV-3500
Price
Shipping
Core and Fee
Upfront Cost
Warranty
$1845
$270
None
$2115
5 Year

$2719
In Store
$1218
$3937
3 Year
*Core: Waived for 30 Days
*Shipping: We offer Flat Rate Shipping (Commercial address)
*Logos are the property of their respective owners
Why Chose Reman-Transmission.com
| | Reman Transmission | Other Vendors |
| --- | --- | --- |
| Transparent Pricing | Check | x |
| Best Price Guarantee | Check | x |
| Flat Rate Shipping (Commercial address) | Check | x |
| Up to 5 Years Unlimited Mile Warranty | Check | x |
| Torque Convertor Included | Check | x |
| No Core Charge for 30 Days | Check | x |
| Free Shippng on Core Return | Check | x |
Why Chose Reman-Transmission.com
| Question to Ask | Reman Transmission | Other Vendors |
| --- | --- | --- |
| Is shipping free? | We offer Flat Rate Shipping (Commercial address) | Additional or Store Pickup |
| Who pays for Core Return? | We Do | You Do (Store Drop off) |
| Do I pay for Core today? | No, we waive Core Charge for 30 days* | Yes, but will be refunded when shipped back |
| Is torque convertor included? | Always! | Not included |
| What is the warranty? | Up to 5 years/Unlimited miles | Up to 3 years/Unlimited miles |
| Best Price Guarantee? | Yes! (for comparable conditions only) | They Don't |
About Our Remanufactured NV3500 Transmission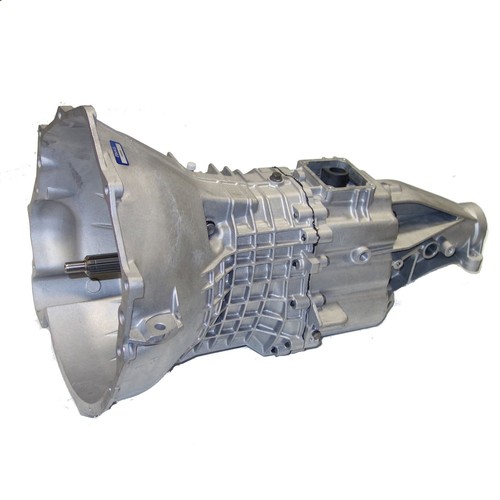 At Reman-Transmission, we carry a wide variety of remanufactured and used nv3500 transmissions. We take a professional approach and go above and beyond what you'd expect from a simple rebuild or repair shop. Our remanufactured transmissions, including the NV3500, are rebuilt from the ground up with attention paid to quality and industry standards. In the end, you'll get a complete transmission for your vehicle that offers the high quality and high performance you've come to expect from an original equipment manufacturer's product, all at a reasonable cost.
A reconditioned transmission usually has its defective or worn out parts replaced with new or rebuilt ones, with the rest simply cleaned and thoroughly inspected for excessive wear and tear. Unfortunately, the uneven wear between the replaced and refurbished parts will more often than not put more stress on the transmission. Compare with a remanufactured transmission that's had all of its components within the assembly replaced with new or re-machined parts and you start to see the real advantage of doing business with Reman-Transmission.
You'll get plenty of perks from buying a remanufactured nv3500 transmission from the experts at Reman-Transmission. Our transmissions come with an up to 5-years/ unlimited mileage warranty along with best in-class customer support. You'll also enjoy a waived core charge for 30 days, plus free shipping to your commercial address anywhere in the United States. Each and every transmission component undergoes a thorough inspection of its condition prior to shipping, ensuring that you'll stay in the zone during your swap and not worry about any quality issues.
Reman-Transmission strives to be the best place for remanufactured automatic and manual transmissions alike for a wide range of domestic and foreign makes. Whatever you're looking for, chances are we have it in stock. If you're looking for a remanufactured option "near me" for your American car or truck at an affordable price, then check out our catalog or contact our company today for a quote.
Flat Rate Shipping (Commercial address)
Excellent Customer Support
Up to 5 Years Unlimited Miles Warranty
No Core Charge for 30 Days
Our NV3500 Transmission Upgrades
Our quality control process includes build specification checks performed by three different specialized technicians during the remanufacturing process to ensure accuracy and precise fitment.
Inspection of internal parts, including gear wear checks, mainshaft straightness, and synchronization are performed.
Worn and non-functional parts are replaced, including 100% replacement of seals, bearings, and other common components.
Each remanufactured transmission is hot, cold, load, and simulated road tested using our proprietary dynamometer program.
All remanufactured transmissions are backed by the industry's best, no-hassle nationwide warranty.
NV3500 Frequently Asked Questions
What is the difference between NV3500 and NV4500?
The NV3500 is a light-duty transmission with an all-aluminum two-piece casing and a bellhousing that's integrated with the casing. The NV4500 is a heavy-duty variant that's physically larger and features a cast iron casing with a bolt-on bellhousing. The NV4500 also has a higher load rating and a taller 1st gear.
How strong is the NV3500?
The NV3500 is rated for up to 300 lb-ft of torque in medium-duty form and 340 lb-ft in heavy-duty form, which makes it more than capable for a broad range of I4, V6 and V8 engine applications. A remanufactured unit will feature new or re-machined parts that exceed OEM specs.
Are all NV3500 transmissions the same?
There are light-duty and heavy-duty variants of the NV3500, although the latter was offered only on Chrysler trucks. You'll also have a wide ratio and a narrow ratio version to choose from, with the former featuring taller 1st and 2nd gears.
Will a 5.3 bolt up to a NV3500?
Yes, the NV3500 is compatible with any 5.3 Chevrolet powertrain. GM paired the NV3500 to the similar but smaller 4.8 motor, so a 5.3 should bolt up to a NV3500 with minimal issues. All you'll need is a reputable supplier who utilizes the VIN system to source exact match transmission.
NV3500 History & Information
The New Venture Gear 3500 traces its heritage back to 1988 when General Motors started production of the Getrag-designed HM290 manual transmission for use in GM's C/K full-size pickup trucks. The next year saw the HM290 evolve into the 5LM60, later known as the New Venture Gear 5LM60. When the NV3500 debuted in 1993 as part of a joint venture effort between GM and Chrysler Corporation, it featured significantly improved and simplified internals despite being externally similar to the transmissions before it. For instance, the NV3500 featured a single shift rail, whereas its predecessors used a complex arrangement of 4 shift rails. It should also be noted that the NV3500 transmission was commonly mated up with the two different NP231 transfer cases including the NP231C, NP231D, and NP231HD. It was also once mounted to the NP233C transfer case. Before ordering a transfer case for your transmission, however, always make sure to run your VIN to make sure it fits.
Equipped with 5 fully synchronized forward gears and a synchronized reverse gear, the NV3500 proved to be a rock-solid option for GM and Dodge full-size trucks, including 1993-1998 Chevrolet and GMC C/K models and the 1994-2004 Dodge Ram 1500. GM and Chrysler also made the transmission available in their compact and midsize pickup offerings, including the 1993-2003 Chevrolet S-10 & Blazer and GMC Sonoma pickups, and the 1994-2004 Dodge Dakota midsize truck. The NV4500 and NV5600 were introduced around the same time as a heavy-duty transmission options for GM and Dodge trucks.
The NV3500 remains a swap-friendly top option for enthusiasts in search of an affordable drop-in replacement for a variety of domestic vehicles. The NV3500 pairs up well with a variety of factory GM auto engine options, including the 4.8 and 5.3 LS Chevrolet motors. It also helps that these transmissions are easy to find, cheap to buy, and hold up well on the street as long as you abide by the max torque specification. However, repairing or rebuilding an NV3500 requires advanced tools, a good service manual, and careful attention paid to detail. If you need your old NV3500 rebuilt or want a crate NV-3500 from a reputable manufacturer, the smart choice is to buy a remanufactured nv3500 transmission that costs significantly less than a new one. Fortunately, Reman-Transmission has remanufactured NV3500 transmissions for sale.
Flat Rate Shipping (Commercial address)
Excellent Customer Support
Up to 5 Years Unlimited Miles Warranty
No Core Charge for 30 Days
Speak With A Specialist Now
Habla con un especialista ahora
NV3500 Transmission Compatibility Chart
MAKE
MODEL
START YEAR
END YEAR
Chevrolet
Blazer
1993
2005
Chevrolet
C1500
1993
1998
Chevrolet
C2500
1993
1998
Chevrolet
K1500
1988
1998
Chevrolet
K2500
1988
1995
Chevrolet
S10
1990
2003
Chevrolet
Blazer
1990
2006
Chevrolet
Silverado 1500 Classic
2007
2007
Dodge
Dakota
1994
2004
Dodge
Ram 1500
1994
2004
Dodge
Ram 2500
1994
1996
GMC
C1500
1993
1998
GMC
C2500
1993
1998
GMC
Jimmy
1992
2001
GMC
K1500
1988
1995
GMC
K2500
1988
1995
GMC
S15
1990
1990
GMC
Sierra 1500
1999
2006
GMC
Sonoma
1991
2003
GMC
Yukon
1992
1995
GMC
Hombre
1998
2000
Flat Rate Shipping (Commercial address)
Excellent Customer Support
Up to 5 Years Unlimited Miles Warranty
No Core Charge for 30 Days
Speak With A Specialist Now
Habla con un especialista ahora