Free Shipping
Up to 5 Years Unlimited Mile Warranty
Excellent Customer Support
No Core Charge for 30 Days
loading...
Best Price Guarantee
We will match or beat any
competitor's pricing.
Remanufactured W5A580 Transmission Price
| | Price | Core | Shipping | Other Fees | Upfront Cost | Warranty |
| --- | --- | --- | --- | --- | --- | --- |
| | $2540 | Waived* | Free* | None | $2540 | 5 Year |
| | $2877 | $1000 | In Store | $287 | $4164 | 3 Year |
| | $2877 | $1000 | In Store | $287 | $4164 | 3 Year |
| | $2900 | $999 | In Store | $290 | $4189 | 3 Years |
*Core: Waived for 30 Days
*Shipping: Shipping is free to a commercial address
*Logos are the property of their respective owners
Why Chose Reman-Transmission.com
| Question to Ask | Reman Transmission | Other Vendors |
| --- | --- | --- |
| Is shipping free? | Yes | Additional or Store Pickup |
| Who pays for Core Return? | We Do | You Do (Store Drop off) |
| Do I pay for Core today? | No, we waive Core Charge for 30 days* | Yes, but will be refunded when shipped back |
| Is torque convertor included? | Always! | Not included |
| What is the warranty? | Up to 5 years/Unlimited miles | Up to 3 years/Unlimited miles |
| Best Price Guarantee? | Yes! (for comparable conditions only) | Sorry, we don`t |
About Our Remanufactured W5A580 Transmission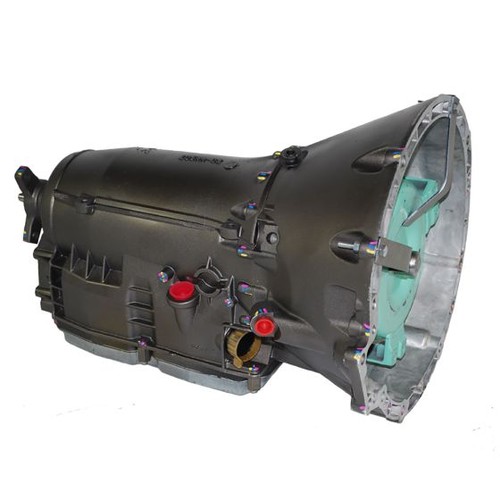 If you're looking for a W5A580 transmission for sale, then you've found your way to the right place. At Reman-Transmission, we sell and ship affordable high-quality remanufactured and used W5A580 transmissions that are the most affordable in the industry. We work hard to provide you with quality parts that run the way you expect after they are rebuilt without the over-inflated retail price.
When you buy from us, you'll know that all used transmissions have been inspected and are ensured to be in good working condition. With the remanufactured models, we replace each and every part with re-machined or new parts that either meet or exceed the original equipment manufacturer's (OEM) specifications.
We know that factory defects can be a problem for some transmission types, so we do our research to be sure we know about all factory defects that could affect each individual transmission. With a W5A580 transmission rebuild, we take those defects into account and make replacements that improve the quality of the transmission. Essentially, you can sometimes get a transmission that is even better than a brand new W5A580 transmission.
Our warranty is another reason to work with us; we make sure you have the protection you need. Each used W5A580 automatic transmission even comes with a 6 month or 6,000-mile warranty! Try getting that kind of warranty on a used junkyard W5A580 transmission, you won't. Furthermore, our remanufactured automatic transmissions like the W5A580 come with a warranty as well, except that warranty is for up to 5-years parts AND labor with unlimited mileage.
Buying a W5A580 remanufactured transmission in stock today is an excellent choice for your vehicle. We do our due diligence to be sure that you're getting a piece of machinery that you can trust.
Ready to make a purchase? We can ship straight to your commercial address for free. If you'd rather get the transmission sent to your home, then we charge a fee of $75. If you need any help, please reach out, and our customer service team will help you make your purchase and set up delivery.
Free Shipping
Excellent Customer Support
Up to 5 Years Unlimited Miles Warranty
No Core Charge for 30 Days
Our W5A580 transmission Upgrades
A remanufactured and improved torque converter is included with every transmission.
To eliminate the possibility of front seal leaks, vibration, and premature bushing wear, all torque converters are tested for leaks, lock-up, concentricity, and balance.
Every fully remanufactured valve body, with complete system correction and recalibration kit, is tested independently.
All wear-prone valves are restored to stringent specifications and vacuum tested to confirm proper function.
Each remanufactured transmission is hot, cold, load, and simulated road tested using our proprietary CARS (Computer-Aided Road Simulation) dynamometer program.
All remanufactured transmissions are backed by the industry's best, no-hassle nationwide warranty.
W5A580 Frequently Asked Questions
Is the W5A580 a good transmission?
What vehicles have a W5A580 transmission?
How much power can the W5A580 handle?
What type of transmission fluid is for the W5A580?
W5A580 History & Information
The transmission W5A580 is a product of Mercedes-Benz. You may also know it by its other names, the NAG1 transmission and 722.6 transmission. This automatic transmission is electronically controlled at five speeds. It also has a lock-up clutch and torque converter. It's known as a powerful transmission with strong reliability, and it has been in production since 1996.
The term NAG1 is used to identify the family of transmissions that includes the W5A580. The acronym means:
New
Automatic
Gearbox
Generation 1
W5A580 also has a meaning, which is:
W: Transmission that uses a hydraulic torque converter
5: 5 forward gears
A: Automatic
580: Maximum input torque capacity in Newton-meters (427 lb-ft of torque)
As for the reliability and durability of this transmission, you can expect this transmission to work well. The gear ratios are spread out, and you can expect the transmission to be reliable over time. W5A580 transmissions are often used in high-performance vehicles, but this sometimes means that drivers push them too far to test their limits. As a heavy-duty overdrive automatic transmission system, there is a risk of the transmission overheating if it's misused.
There can also be issues with the torque converter not holding as expected, but this is generally a result of a faulty clutch or solenoid. Sometimes, fluid contamination plays a role. This transmission is most commonly found in the 2012-2013 Chrysler 300, 2005-2006 Chrysler Crossfire, 2011-2014 Dodge Challenger, 2012-2014 Dodge Charger, 2011-2013 Dodge Durango, 2007-2010 Dodge Nitro, 2006-2010 Jeep Commander, 2006-2013 Jeep Grand Cherokee, and 2012-2017 Jeep Wrangler.
Of course, since it is a high-performance transmission, it may be sensitive to the transmission fluid you choose. Transmission shudder is a risk if any water is present, and fine debris may become problematic at times. A good filter helps sort out this issue. Using the right transmission fluid, ATF+4 synthetic transmission fluid is also helpful in reducing the likelihood of problems with the transmission over time.
The W5A580 was commonly mounted to the NV245J, MP3023, MP3010, NV143KA, NV241J, and NP241 rock-trac transfer cases where there was a 4x4 application involved. With the right care, the W5A580 is built to last longer and stay stronger than others. If it fails, a re-manufactured model could be even better, since modifications and upgrades are available.
Free Shipping
Excellent Customer Support
Up to 5 Years Unlimited Miles Warranty
No Core Charge for 30 Days
Speak With A Specialist Now
Habla con un especialista ahora
W5A580 Transmission Compatibility Chart
MAKE
MODEL
START YEAR
END YEAR
Chrysler
300
2012
2013
Chrysler
Crossfire
2005
2006
Dodge
Challenger
2011
2014
Dodge
Charger
2012
2014
Dodge
Durango
2011
2013
Dodge
Nitro
2007
2010
Jeep
Commander
2006
2010
Jeep
Grand Cherokee
2006
2013
Jeep
Wrangler
2012
2017
Free Shipping
Excellent Customer Support
Up to 5 Years Unlimited Miles Warranty
No Core Charge for 30 Days
Speak With A Specialist Now
Habla con un especialista ahora