Free Shipping
Up to 5 Years Unlimited Mile Warranty
Excellent Customer Support
No Core Charge for 30 Days
loading...
Best Price Guarantee
We will match or beat any
competitor's pricing.
Remanufactured 68RFE Transmission Price
| | Price | Core | Shipping | Other Fees | Upfront Cost | Warranty |
| --- | --- | --- | --- | --- | --- | --- |
| | $3458 | Waived* | Free* | None | $3458 | 5 Year |
| | $4204 | $1800 | In Store | $421 | $4625 | 3 Year |
| | $3879 | $1800 | In Store | $388 | $6067 | 3 Year |
| | $3925 | $1000 | In Store | $393 | $5318 | 3 Year |
*Core: Waived for 30 Days
*Shipping: Shipping is free to a commercial address
*Logos are the property of their respective owners
Why Chose Reman-Transmission.com
| Question to Ask | Reman Transmission | Other Vendors |
| --- | --- | --- |
| Is shipping free? | Yes | Additional or Store Pickup |
| Who pays for Core Return? | We Do | You Do (Store Drop off) |
| Do I pay for Core today? | No, we waive Core Charge for 30 days* | Yes, but will be refunded when shipped back |
| Is torque convertor included? | Always! | Not included |
| What is the warranty? | Up to 5 years/Unlimited miles | Up to 3 years/Unlimited miles |
| Best Price Guarantee? | Yes! (for comparable conditions only) | Sorry, we don`t |
About Our Remanufactured 68RFE Transmission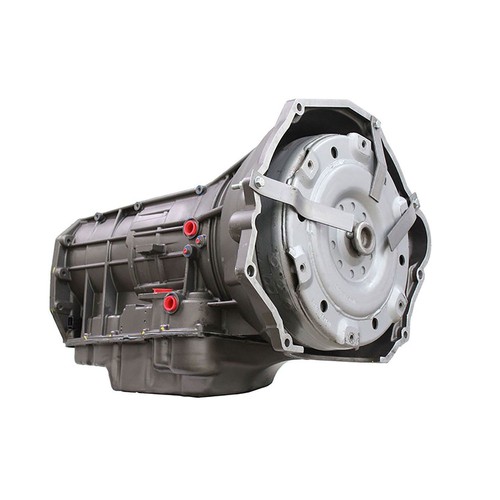 No vehicle is complete without a transmission. Whether your current 68RFE transmission is nearing the end of its usable service life or you're planning a swap for another car or truck, you'll want one that's built to professional standards and at a reasonable cost. Reman-Transmission offers a wide range of remanufactured transmissions for sale for domestic and import vehicles, including Chrysler RFE transmissions like the 68RFE. When you want top-notch performance from a used transmission, you know who to turn to.
At Reman-Transmission, we go beyond the usual repair and rebuild process for our remanufactured 68RFE transmissions to give you a transmission that lasts for up to 200,000 miles or more. Most rebuilds involve replacing components that are worn out or defective, leaving other parts that are in serviceable condition in place. However, the difference in wear between old and new components can cause issues that ultimately compromise powertrain performance and longevity, resulting in early transmission failure. With our remanufactured transmissions, every single component is replaced with new or re-machined parts and thoroughly inspected to ensure the highest quality possible. The end result is a complete refurbished transmission that's not only reconditioned inside and out, but also meets or exceeds Original Equipment Manufacturer (OEM) specification. We also make sure that any and all factory defects are corrected. Alternatively, if you are looking for a more economical transmission replacement, we have the best used 68RFE transmissions for sale in the automotive industry. We make certain that each used 68RFE transmission for sale is in good working condition before shipping it to your home or business.
We pride ourselves on being industry leaders when it comes to our remanufactured transmissions. When you buy our product, you'll rest easier knowing that each part was replaced or refurbished to OEM specification. You'll also get an up to 5-year/unlimited mileage warranty on our remanufactured 68RFE transmissions along with fast and free shipping to any commercial address within the United States. That's not all either, we offer warranties for every transmission we sell too. Our remanufactured transmissions can help you stay in the zone throughout any project, whether you just need a drop in replacement for your stock Chrysler, Ram, or Jeep, or have a street-worthy build in mind. Make Reman-Transmission your choice for a remanufactured transmission at an affordable price. Contact one of our friendly customer support representatives for a quote on your next 68RFE transmission today.
Free Shipping
Excellent Customer Support
Up to 5 Years Unlimited Miles Warranty
No Core Charge for 30 Days
Our 68RFE transmission Upgrades
A remanufactured and improved torque converter is included with every transmission.
To eliminate the possibility of front seal leaks, vibration, and premature bushing wear, all torque converters are tested for leaks, lock-up, concentricity, and balance.
Every fully remanufactured valve body, with complete system correction and recalibration kit, is tested independently.
All wear-prone valves are restored to stringent specifications and vacuum tested to confirm proper function.
Each remanufactured transmission is hot, cold, load, and simulated road tested using our proprietary CARS (Computer-Aided Road Simulation) dynamometer program.
All remanufactured transmissions are backed by the industry's best, no-hassle nationwide warranty.
68RFE Frequently Asked Questions
Is the 68RFE a good transmission?
What kind of transmission fluid does a 68RFE take?
How much horsepower can the 68RFE handle?
How many gears does a 68RFE have?
68RFE History & Information
The story of the Chrysler 68RFE transmission actually starts out with its original predecessor, the 45RFE. The latter debuted in mid-1998 as an advanced automatic transmission for the American auto manufacturer's RWD and 4WD pickup truck and SUV applications, starting with the 1999 Jeep Grand Cherokee. The 45RFE set itself apart by using three planetary gear sets instead of the usual two found in many other 4-speed automatic transmissions. The later 545RFE transmission would take advantage of this feature through its use of a "2nd Prime" gear which was only available during downshifts; otherwise, the 545RFE would upshift like a normal 4-speed automatic transmission.
Years of constant refinement finally led to the production of the 68RFE transmission, which debuted alongside the 6.7 Cummings ISB diesel engine for the 2007 Dodge Ram 2500 and Dodge Ram 3500 heavy-duty pickups. Not only did it feature a larger bell housing to accommodate the Cummins powertrain, but also a number of other improvements including beefier clutches, gears, and shafts capable of handling the increased torque output. In addition to having a lower 1st gear and a wider ratio spread for improved performance, the 68RFE also did away with the 2nd Prime gear, making this transmission a true 6-speed automatic unit. Its advanced Electronic Range Selection gave it tremendous versatility under a broad range of driving conditions, including faster shifts in "Tow/Haul" mode that reduced wear and tear. It should be noted that the 68RFE was only ever mated with two different transfer cases, the Borg-Warner BW4446 and the BW4447. With that being said, however, always run your VIN to check and make sure the part fits your vehicle.
With its favorable gear spread and robust internals, the 68RFE proved to be a responsive transmission that was well suited to life behind the legendary Cummins engine. The 2012 model year saw the debut of the light-duty 65RFE and 66RFE transmissions, derived mostly from the 545RFE design but with some similarities to the larger 68RFE. In fact, the 66RFE shares the same exact gear ratios as its 68RFE stablemate.
It's easy to confuse the 68RFE with the Aisin AS69RC, a 6-speed automatic gearbox that debuted alongside the High-Output variant of the 6.7 Cummins in 2013, as well as the preceding AS68RC that was also offered on certain Ram 3500 models. While all three transmissions share similar designs, the Aisin units feature even stronger internals that makes them capable of handling up to 1,200 lb-ft of torque under certain applications. The AS68RC also featured a power take-off for compatible equipment requiring auxiliary power – a feature that's absent on the 68RFE.
Transmission Tags for the 68RFE
68109704AA
68109704AC
68109704AD
68109703AA
68109703AC
68109703AD
Free Shipping
Excellent Customer Support
Up to 5 Years Unlimited Miles Warranty
No Core Charge for 30 Days
Speak With A Specialist Now
Habla con un especialista ahora
68RFE Transmission Compatibility Chart
MAKE
MODEL
START YEAR
END YEAR
Dodge
Ram 2500
2011
2020
Dodge
Ram 2500
2011
2020
Free Shipping
Excellent Customer Support
Up to 5 Years Unlimited Miles Warranty
No Core Charge for 30 Days
Diagnostic Codes for 68RFE Transmissions
DIAGNOSTIC CODES
DESCRIPTION OF PROBLEM
P0120
Throttle Position Sensor Signal Circuit
P0122
Throttle Position Sensor/APPS Low
P0123
Throttle Position Sensor/APPS High
P0124
Throttle Position Sensor/APPS Intermittent
P0218
High Temperature Operation Activated
P0562
Low Battery Voltage
P0604
Internal TCM
P0605
Internal TCM
P0613
Internal TCM
P0700
Internal TCM
P0705
Check Shifter Signal
P0706
Check Shifter Signal
P0711
Trans Temp Sensor, No Temp Rise After Start
P0712
Trans Temp Sensor Voltage Too Low
P0713
Trans Temp Sensor Voltage Too High
P0714
Transmission Temperature Sensor Intermittent
P0715
Input Speed Sensor Error
P0720
Ouput Speed Sensor Error
P0725
Engine Speed Sensor Circuit
P0731
Gear Ratio Error in 1st
P0732
Gear Ratio Error in 2nd
P0733
Gear Ratio Error in 3rd
P0734
Gear Ratio Error in 4th
P0735
Gear Ratio Error in 4th Prime
P0736
Gear Ratio Error in Reverse
P0740
Torque Converter Clutch, No RPM Drop @ Lockup
P0743
Torque Converter Clutch Solenoid/Trans Relay Circuits
P0748
Pressure Solenoid Control/Trans Relay Circuits
P0750
LR Solenoid Circuit
P0751
O/D Switch Pressed (Lo) More Than 5 Minutes
P0753
Trans 3-4 Shift Solenoid/Trans Relay Circuits
P0755
2/4 or 2C Solenoid Circuit
P0760
OD Solenoid Circuit
P0765
UD Solenoid Circuit
P0770
4C Solenoid Circuit
P0783
3-4 Shift Solenoid, No RPM Drop @ Lockup
P0841
LR Pressure Switch Sense Circuit
P0845
2/4 Hydraulic Pressure Test Failure
P0846
2/4 Pressure Switch Sense Circuit
P0867
Line Pressure Fault
P0868
Line Pressure Low
P0869
Line Pressure High
P0870
OD Hydraulic Pressure Test Failure
P0871
OD Pressure Switch Sense Circuit
P0875
UD Hydraulic Pressure Test Failure
P0876
UD Pressure Switch Sense Circuit
P0884
Power Up at Speed
P0888
Relay Output Always Off
P0890
Switched Battery
P0891
Transmission Relay Always On
P0897
Worn Out/Burnt Transaxle Fluid
P0932
Line Pressure Sensor Fault
P0944
Loss of Prime
P0951
Autostick Sensor Circuit
P0952
Autostick Input Circuit Low
P0987
4C Hydraulic Pressure Test Failure
P0988
4C Pressure Switch Sense Circuit
P0992
2-4/OD Hydraulic Pressure Test Failure
P1652
Serial Communication Link Malfunction
P1684
Battery Was Disconnected
P1687
No Communication with MIC
P1694
BUS Communication with Engine Module
P1714
Low Battery Voltage
P1715
Restricted Port In T3 Range
P1716
BUS Communication with Engine Module
P1717
No Communication with MIC
P1726
UD Hydraulic Pressure Switch Circuit
P1727
4C Hydraulic Pressure Switch Circuit
P1728
2C Hydraulic Pressure Switch Circuit
P1732
UD Pressure Switch Sense Circuit
P1733
4C Pressure Switch Sense Circuit
P1734
2C Pressure Switch Sense Circuit
P1735
Inadequate Element Volume 4C
P1736
Gear Ratio Error in 2nd Prime
P1738
High Temperature Logic Activated
P1739
Power Up at Speed
P1740
TCC O/D Solenoid Performance
P1756
Governor Pressure Not Equal to Target @ 15-20 PSI
P1757
Governor Pressure Above 3 PSI In Gear @ 0 MPH
P1762
Governor Pressure Sensor Offset Volts Too Low Or High
P1763
Governor Pressure Sensor Volts Too High
P1764
Governor Pressure Sensor Volts Too Low
P1765
Trans 12 Volt Supply Relay Control Circuit
P1767
Relay Output Always On
P1768
Relay Output Always Off
P1770
Inadequate Element Volume LR
P1771
Inadequate Element Volume 2C
P1772
Inadequate Element Volume OD
P1773
Inadequate Element Volume UD
P1775
Solenoid Switch Valve Latched in TCC Possition
P1776
Solenoid Switch Valve Latched in LR Position
P1781
OD Pressure Switch Sense Circuit
P1782
2-4 Pressure Switch Sense Circuit
P1784
L-R Pressure Switch Sense Circuit
P1787
OD Hydraulic Pressure Switch Circuit
P1788
2-4 Hydraulic Pressure Switch Circuit
P1789
2-4/OD Hydraulic Pressure Switch Circuit
P1790
Fault Immediately After Shift
P1791
Loss of Prime
P1792
Battery Was Disconnected
P1793
TRD Link Communication Error
P1794
Speed Sensor Ground Error
P1795
Internal Transmission Controller
P1796
Autostick Input Circuit
P1797
Manual Shift Overheat
P1798
Worn out / Burnt Transaxle Fluid
P1799
Calculated Oil Temp In Use
P1899
P/N Performance
P2700
Inadequate Element Volume LR
P2701
Inadequate Element Volume 2C
P2702
Inadequate Element Volume OD
P2703
Inadequate Element Volume UD
P2704
Inadequate Element Volume 4C
P2706
MS Solenoid Circuit
Speak With A Specialist Now
Habla con un especialista ahora