Flat Rate Shipping (Commercial address)
Up to 5 Years Unlimited Mile Warranty
Excellent Customer Support
No Core Charge for 30 Days
Remanufactured MT82 Transmission Price
Alternative Name: MT-82, Getrag MT82
Price
Shipping
Core and Fee
Upfront Cost
Warranty
$3126
$270
None
$3396
5 Year

$6379
In Store
$1335
$7714
3 Year
*Core: Waived for 30 Days
*Shipping: We offer Flat Rate Shipping (Commercial address)
*Logos are the property of their respective owners
Why Chose Reman-Transmission.com
| | Reman Transmission | Other Vendors |
| --- | --- | --- |
| Transparent Pricing | Check | x |
| Best Price Guarantee | Check | x |
| Flat Rate Shipping (Commercial address) | Check | x |
| Up to 5 Years Unlimited Mile Warranty | Check | x |
| Torque Convertor Included | Check | x |
| No Core Charge for 30 Days | Check | x |
| Free Shippng on Core Return | Check | x |
Why Chose Reman-Transmission.com
| Question to Ask | Reman Transmission | Other Vendors |
| --- | --- | --- |
| Is shipping free? | We offer Flat Rate Shipping (Commercial address) | Additional or Store Pickup |
| Who pays for Core Return? | We Do | You Do (Store Drop off) |
| Do I pay for Core today? | No, we waive Core Charge for 30 days* | Yes, but will be refunded when shipped back |
| Is torque convertor included? | Always! | Not included |
| What is the warranty? | Up to 5 years/Unlimited miles | Up to 3 years/Unlimited miles |
| Best Price Guarantee? | Yes! (for comparable conditions only) | They Don't |
About Our Remanufactured MT82 Transmission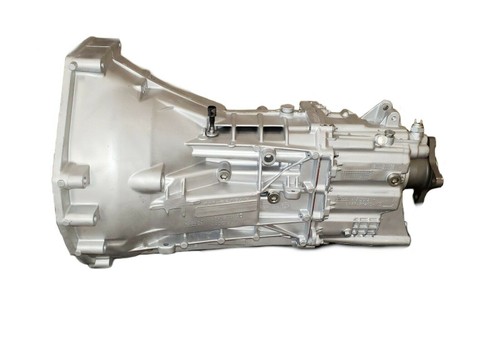 Purchasing an MT82 transmission from our online transmission shop ensures you'll receive a quality remanufactured or used transmission for your vehicle – one that will run smoothly for years to come.
If you currently have an MT82 transmission, you're well aware of the historical issues these models have faced throughout the years due to overlooked design problems and a lack of long-term reliability.
We sell some of the most affordable used transmissions in the industry and ensure they are in perfect working condition before ever allowing them to be placed into your vehicle. Best of all, we reverse-engineer every MT82 transmission and fix all of the issues that the manufacturer couldn't, replacing every single part with either new or re-machined parts.
All of our replacement parts or any parts that had to be re-machined are verified to exceed the original equipment manufacturer's (OEM) specifications. We'll correct any known factory defects present in your MT82 transmission, and the ones we offer for sale.
What does this mean for your vehicle? It means that our transmissions often turn out better than the factory transmissions themselves, featuring smoother shifting, greater reliability, and significantly fewer problems in their lifetime.
A 5-year warranty with unlimited mileage is also provided for all of our remanufactured automatic transmissions including the MT-82, and we offer free and fast shipping to any commercial address within the United States.
Buying one of our used or remanufactured MT82 transmissions is one of the best decisions you can make for your vehicle. Contact us today and our friendly customer service will get back to you and walk you through the process!
Flat Rate Shipping (Commercial address)
Excellent Customer Support
Up to 5 Years Unlimited Miles Warranty
No Core Charge for 30 Days
Our MT82 Transmission Upgrades
Our quality control process includes build specification checks performed by three different specialized technicians during the remanufacturing process to ensure accuracy and precise fitment.
Inspection of internal parts, including gear wear checks, mainshaft straightness, and synchronization are performed.
Worn and non-functional parts are replaced, including 100% replacement of seals, bearings, and other common components.
Each remanufactured transmission is hot, cold, load, and simulated road tested using our proprietary dynamometer program.
All remanufactured transmissions are backed by the industry's best, no-hassle nationwide warranty.
MT82 Frequently Asked Questions
Is the MT82 a bad transmission?
MT82 transmissions are the Ford Mustang's most modern transmissions, used in all manual Mustangs from 2011 to today. Even though the MT82 has its share of issues, it is not a bad transmission – especially if replaced with one of our remanufactured MT82 transmissions.
How much HP can the MT82 handle?
While the MT82 transmission can handle quite a bit of horsepower (HP) and torque, the point of weakness is actually in the clutch. By replacing your clutch kit with one that has a higher rating, you can achieve an HP rating as high as 1,000 horsepower.
Who makes the MT82 transmission?
MT82 6-Speed Manual Transmissions are manufactured by the German company Getrag. Ford switched manufacturers to Getrag in 2011 from their previously used Tremec transmissions, including the T5 and TR-3650. We correct any factory defects with our remanufactured MT82 transmissions, ensuring stability and longevity.
What transmission is in the 2020 Mustang GT?
The 2020 Mustang GT contains the MT82 transmission since it is a manual mustang manufactured by Ford. All manual Mustangs from 2011+ contain the MT82 transmission, making it the stock transmission to come in the 2020 Mustang GT.
MT82 History & Information
The Getrag MT82 6-speed manual transmission originally came about as a collaboration between the automaker Ford and German transmission manufacturer Getrag. Since its introduction for 2011 model year vehicles, owners of cars containing the MT82 have noted several issues arising in stock factory models.
For manual Mustangs with vehicle years 2011 and up, the Getrag MT82 has been the stock transmission. For example, this transmission was used in the 2011-2014 Ford Mustang S19 models as well as the 2015-2019 Ford Mustang S550 models.
The MT82 replaced Ford's older Tremec 3650 transmissions in 2011, which was a significant upgrade in both shift quality and ratio, as the 3650's were only a five-speed transmission.
As issues cropped up, however, the MT82 was increasingly criticized by owners. It's important to note that as a transmission shop, we can rebuild and remanufacture MT82 transmissions to remove and completely eliminate the problems prevalent in their stock versions.
Some problems encountered with factory MT82 transmissions included:
Gear clash
The clutch pedal sticking to the floor
High RPM lockout
Jerking
Slipping
Premature Wear
Transmission failure
What was originally an improvement over the previous Tremec 3650's quickly required a patchwork of fixes. The promise of the Getrag MT82 initially was the smooth operation they claimed due to the pivoting shift forks on the shift rails as well as the new and improved ball bearings.
This eventually led to the National Highway Traffic Safety Administration (NHTSA) launching an investigation into the Ford MT82 model of transmission, prompting questions about their safety and reliability.
Fortunately, Ford did update the MT82 transmission throughout its lifetime and even introduced an updated MT82-D4 transmission in 2018. The "D4" designation in the name points to the direct drive 4th gear, and the transmission itself was a completely redesigned 6-speed manual gearbox. Several gear ratios were changed, such as the 5th and 6th gears which became overdrive gears. Additionally, the synchronizer gears, gear tooth geometry, and cone angles were updated to allow for smoother and easier gear changes.
Even though the Getrag MT82 transmission has faced its share of problems in the years past, it is still a viable transmission for your Ford Mustang, especially if it is rebuilt and remanufactured by reliable and experienced transmission builders such as the ones we have on staff.
Flat Rate Shipping (Commercial address)
Excellent Customer Support
Up to 5 Years Unlimited Miles Warranty
No Core Charge for 30 Days
Speak With A Specialist Now
Habla con un especialista ahora
MT82 Transmission Compatibility Chart
MAKE
MODEL
START YEAR
END YEAR
Ford
Mustang
2011
2020
Flat Rate Shipping (Commercial address)
Excellent Customer Support
Up to 5 Years Unlimited Miles Warranty
No Core Charge for 30 Days
Speak With A Specialist Now
Habla con un especialista ahora