Flat Rate Shipping (Commercial address)
Up to 5 Years Unlimited Mile Warranty
Excellent Customer Support
No Core Charge for 30 Days
Remanufactured 8HP70 Transmission Price
Alternative Name: ZF 8HP70
Price
Shipping
Core and Fee
Upfront Cost
Warranty
$3610
$299
None
$4080
5 Year
*Core: Waived for 30 Days
*Shipping: We offer Flat Rate Shipping (Commercial address)
*Logos are the property of their respective owners
Why Chose Reman-Transmission.com
| | Reman Transmission | Other Vendors |
| --- | --- | --- |
| Transparent Pricing | Check | x |
| Best Price Guarantee | Check | x |
| Flat Rate Shipping (Commercial address) | Check | x |
| Up to 5 Years Unlimited Mile Warranty | Check | x |
| Torque Convertor Included | Check | x |
| No Core Charge for 30 Days | Check | x |
| Free Shippng on Core Return | Check | x |
Why Chose Reman-Transmission.com
| Question to Ask | Reman Transmission | Other Vendors |
| --- | --- | --- |
| Is shipping free? | We offer Flat Rate Shipping (Commercial address) | Additional or Store Pickup |
| Who pays for Core Return? | We Do | You Do (Store Drop off) |
| Do I pay for Core today? | No, we waive Core Charge for 30 days* | Yes, but will be refunded when shipped back |
| Is torque convertor included? | Always! | Not included |
| What is the warranty? | Up to 5 years/Unlimited miles | Up to 3 years/Unlimited miles |
| Best Price Guarantee? | Yes! (for comparable conditions only) | They Don't |
About Our Remanufactured 8HP70 Transmission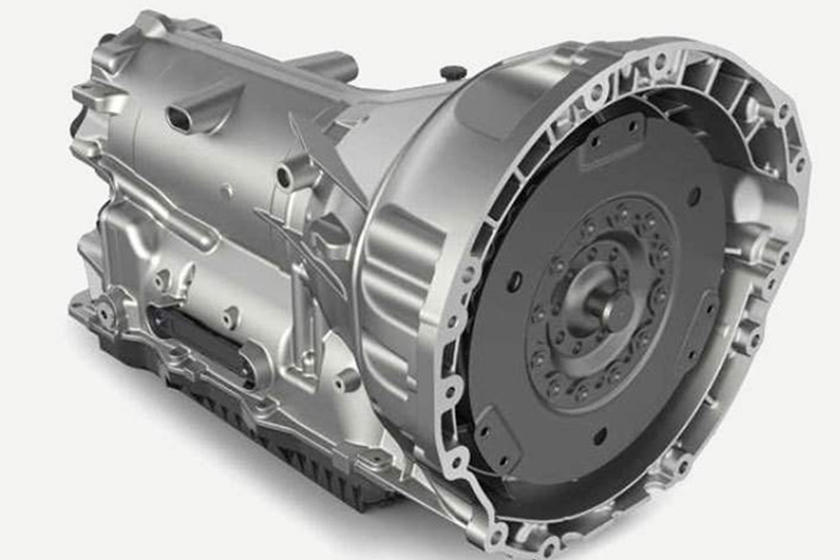 Repairing or replacing your ZF 8HP70 transmission starts with finding a professional team who understands the modular design of your model. The 8HP has not only seen multiple improvements over the years, it's also been installed in an array of car brands. Each engine will interact differently with your transmission, so it's critical to find experts with the right experience.
At Reman-Transmission, our staff can tell you this is one of the more complex transmissions to fix. If you opt for a rebuild, we replace every component of the transmission. This may mean a new OEM part or, in the case of a factory defect, a re-machined part. In this way, we can make our customer's cars safer than they were before. Because we discard any parts that don't meet our exceptionally high standards, our customers can hit the roads again in total confidence.
Our competitors may be able to make some improvements to your transmission, but they're more likely to adjust a few things and then call it finished. This may temporarily solve a few problems, but their work may not withstand anything from extreme temperature swings to challenging terrains. The transmission may be one of the costlier investments in car repairs, but it's not a repair you should take chances with.
The 8HP70 has undergone several recalls over the years, starting in 2013 with Jeep Grand Cherokees and Dodge Chargers. It was initiated after some drivers experienced unpredictable shifting and limp mode in their 2013 – 2014 models. In 2014, a recall was issued for Grand Cherokees and Dodge Chargers for 2014 – 2015 models. This occurred after some drivers noted leaks in the cooler lines, which caused the transmission to overheat. In 2017, there was a recall for the Dodge Challengers due to the shift levers, which caused the vehicle to roll if it was not fully in park. It's important to know how everything from the control module to the levers impacts your well-being on the road and to double-check that your transmission is in working order.
If you're looking for a used 8HP70, Reman-Transmission also sells the most affordable used transmissions in the industry. Every product we sell has undergone a laundry list of important safety checks. Our staff takes nothing for granted, and we pride ourselves on exceeding the standards of the original manufacturer. To back up our work, we offer a 6-month warranty or 6,000 miles on all used transmissions and a 36-month warranty (unlimited mileage) on all remanufactured transmissions. Plus, our customers only pay $270 for shipping. If you're looking for a ZF 8HP70 transmission for sale, you can't go wrong with Reman-Transmission.
Flat Rate Shipping (Commercial address)
Excellent Customer Support
Up to 5 Years Unlimited Miles Warranty
No Core Charge for 30 Days
8HP70 Frequently Asked Questions
How much power can the 8HP70 transmission handle?
The 8HP70 has a maximum torque handling limit of 700 Newtom-meters or around 520 pounds per feet. The actual specs will depend on the engine size and driving conditions, though the 8HP70 has proven to be reliable under extreme conditions. At Reman Transmission, we remanufacture our transmissions to eliminate factory defects, meaning ours can often handle more than their OEM counterparts.
What kind of transmission fluid and how much fluid does an 8HP70 take?
The 8HP70 takes Ravenol ATF 8HP synthetic transmission fluid, and it has a capacity of 8.8 quarts. This fluid is engineered on the back of hydrocracking oils. This material makes it easier for engines to function under extreme temperatures, improves fuel economy, reduces emissions, and increases the longevity of the engine.
What cars have the 8HP70 transmission?
The 8HP70 transmission was used in the BMW Series (7 Series, 5-Series, 3-Series) and X5 50i, Dodge Durango, Cherokee, and Charger, Jaguar F-Type, Jeep Grand Cherokee, Range Rover Sport, Rolls-Royce Phantom, Maserati Quattroporte, Aston Martin Vanquish and Rapide.
What is the difference between the 8HP75 and 8HP70 transmissions?
The 8HP70 vs 8HP75 is a common question for car owners, though the differences are relatively minor. In torque handling, the 8HP70 can handle 520 pounds-ft and the 8HP75 can handle 553 pounds-ft. The 8HP75 is also several pounds heavier due to a heavier-duty clutch pack and a larger converter. If you're looking for that little extra power, though, it might be the deciding factor.
8HP70 History & Information
The 8HP70 transmission was officially introduced in 2008, though the transmission's design was inspired by models from earlier in the decade. You can see the similarities between the 8HP70 transmission and the original 8-speed automatic developed by ZF Friedrichshafen AG in the early 2000s. The transmission's modular design has made it easy for different brands to fit into different types of vehicles. Since its development in 2006, it's proven itself on the market. By perfecting the 6-speed automatic, the car supplier was able to improve fuel economy and dramatically reduce its shift times.
Compared to the 6HP transmissions and the 5-speed transmissions from ZF, the 8HP resulted in 12% and 14% savings in fuel costs respectively. It also introduced the functionality to jump gears quickly for emergencies on the road. Drivers could go from the eighth gear to the second gear if the situation called for it. The 8HP was first designed for the BMW 7 series, though it wasn't long before Jaguar, Mercedes-Benz, and Land Rover implemented the 8-speed for their luxury brands. Due to its increase in efficiency, some performance car manufacturers also integrated it into their models. Most notably, Maserati used it for its Quattroporte, but Dodge and Jeep also feature the 8HP70. Over the years, this transmission along with the 8HP75 has proven itself to be reliable in both hybrid and electric vehicles.
The 8HP70 transmission weighs just under 200 pounds and features a torque of around 520 pound-feet. Since its debut on the 7 Series, the 8HP has been optional for all-wheel and rear-wheel vehicles in the entire BMW series. In 2013, ZF permitted Chrysler to manufacture the 8HP70 under Chrysler's branded name, Torqueflite 8. Initially, the transmissions for Chrysler came from Germany, but in 2017, the companies partnered to build a manufacturing plant in South Carolina. Over time, ZF focused largely on efficiency improvements, which resulted in less drag from the shift components and improved the functionality of coasting and start-stop systems. With each adjustment, drivers could expect a more powerful ride without having to spend more at the pump.
The ZF 8HP70 for sale on the market today was engineered with driver performance in mind at every stage of the design process. The product is likely to continue its popularity on the market, thanks largely to its versatility. Brands don't have to add additional space to accommodate the transmission because it can be reconfigured based on the available parameters. The 8HP70 transmission was used in the BMW Series (7 Series, 5-Series, 3-Series) and X5 50i, Chrysler 300, Dodge Ram 1500, Dodge Challenger, Dodge Durango, Jeep Grand Cherokee, Dodge Charger, Jaguar F-Type, Range Rover Sport, Rolls-Royce Phantom, Maserati Quattroporte, Aston Martin Vanquish and Rapide.
Flat Rate Shipping (Commercial address)
Excellent Customer Support
Up to 5 Years Unlimited Miles Warranty
No Core Charge for 30 Days
Speak With A Specialist Now
Habla con un especialista ahora
8HP70 Transmission Compatibility Chart
MAKE
MODEL
START YEAR
END YEAR
Dodge
Ram 1500
2014
2020
Dodge
Durango
2014
2015
Jeep
Grand Cherokee
2014
2015
Dodge
Challenger
2018
2020
Dodge
Charger
2018
2020
Chrysler
300
2018
2020
BMW
7 Series
2012
2020
BMW
5 Series
2012
2020
BMW
3 Series
2012
2020
Flat Rate Shipping (Commercial address)
Excellent Customer Support
Up to 5 Years Unlimited Miles Warranty
No Core Charge for 30 Days
Speak With A Specialist Now
Habla con un especialista ahora