Free Shipping
Up to 5 Years Unlimited Mile Warranty
Excellent Customer Support
No Core Charge for 30 Days
loading...
Best Price Guarantee
We will match or beat any
competitor's pricing.
Remanufactured NSG370 Transmission Price
Alternative Name: NSG-370
| | Price | Core | Shipping | Other Fees | Upfront Cost | Warranty |
| --- | --- | --- | --- | --- | --- | --- |
| | $3242 | Waived* | Free* | None | $3242 | 5 Year |
*Core: Waived for 30 Days
*Shipping: Shipping is free to a commercial address
*Logos are the property of their respective owners
Why Chose Reman-Transmission.com
| Question to Ask | Reman Transmission | Other Vendors |
| --- | --- | --- |
| Is shipping free? | Yes | Additional or Store Pickup |
| Who pays for Core Return? | We Do | You Do (Store Drop off) |
| Do I pay for Core today? | No, we waive Core Charge for 30 days* | Yes, but will be refunded when shipped back |
| Is torque convertor included? | Always! | Not included |
| What is the warranty? | Up to 5 years/Unlimited miles | Up to 3 years/Unlimited miles |
| Best Price Guarantee? | Yes! (for comparable conditions only) | Sorry, we don`t |
About Our Remanufactured NSG370 Transmission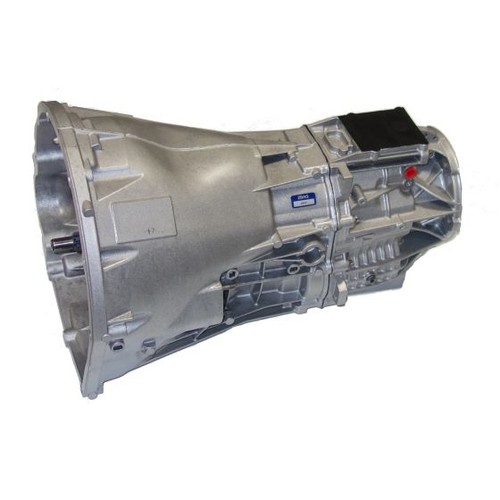 Buying a remanufactured or used NSG370 transmission for sale from our shop ensures that you'll get a replacement transmission that shifts smoothly for years to come. If you currently have Chrysler NSG370 transmission problems, look no further than Reman-Transmission.
When you buy a remanufactured NSG370 transmission from us, you get a rebuild with all new or remanufactured internal parts. Even better, we have reworked the parts when necessary in order to eliminate problems that were present in the original factory NSG370 transmissions. This makes it so that your remanufactured Jeep NSG370 manual transmission may end up being better than a new one.
A rebuilt NSG370 transmission for sale from us is under warranty for 5 years, regardless of the mileage you put on them in that period. You can drive with confidence when you choose one of these! If you'd like to save money, consider one of our used NSG370 transmissions. We check all of these to ensure that they are inadequate operating conditions prior to sale. Since we don't remanufacture these used transmissions, the warranty is 6 months or 6,000 miles, whichever comes first.
Getting your NSG370 transmission is easy with our fast and free shipping. Simply order online, and we'll send the unit to your preferred destination. If you choose a commercial destination, such as a local transmission shop, the shipping is free. If you choose to have it sent to your home instead, shipping is only $75.
Free Shipping
Excellent Customer Support
Up to 5 Years Unlimited Miles Warranty
No Core Charge for 30 Days
Our NSG370 transmission Upgrades
Our quality control process includes build specification checks performed by three different specialized technicians during the remanufacturing process to ensure accuracy and precise fitment.
Inspection of internal parts, including gear wear checks, mainshaft straightness, and synchronization are performed.
Worn and non-functional parts are replaced, including 100% replacement of seals, bearings, and other common components.
Each remanufactured transmission is hot, cold, load, and simulated road tested using our proprietary dynamometer program.
All remanufactured transmissions are backed by the industry's best, no-hassle nationwide warranty.
NSG370 Frequently Asked Questions
Is the NSG370 a Good Transmission?
How Much Horsepower Can an NSG370 Transmission Handle?
How Much Does an NSG370 Transmission Weigh?
NSG370 History & Information
The NSG370 was the first six-speed manual transmission to be used in a Jeep. It was first produced in 2005. At the time, Chrysler was in partnership with Daimler, and the transmission was one of the results.
NSG stands for the German "Neues Schaltgetriebe," which translates to English as "new switching transmission." It is sometimes referred to as "new manual shifting transmission," as well. This transmission replaced the NV3550 and the NV1500 in the Jeep Wrangler and Liberty vehicles. It was most commonly used as the transmission for the Chrysler Crossfire, Dodge Nitro, Jeep Liberty, and Jeep Wrangler. The NV3550 had a similar strength as the NSG370, while the NV1500 was a light-duty model and not as strong. The NSG370 transmission was paired with the NP241J and NP241J Rock-Trac transfer cases.
Other Chrysler and Mercedes models also used this transmission. These include the ML Series and the Crossfire. Unlike some other transmissions, this one has had few design flaws or manufacturing defects. The only notable issue has been with the 2005 model, which had a problem with it popping out of reverse gear. Therefore, if you need another transmission and your vehicle takes an NSG370, it is suggested to go ahead and replace it with a working version of the same thing.
One notable factor to keep in mind when using the NSG370 is that it doesn't take standard gear oil. Instead, it uses a fluid that meets Chrysler specification MS-9224. This is because the transmission has bronze synchronizer collars, which are sensitive to lubricant makeup. This is a strong transmission, so it is often used behind V6 and V8 Jeeps and other vehicles. Though it is a Daimler-Chrysler transmission, some people have converted GM vehicles for an NSG370 upgrade. Chevy and GM Gen III+ small block V6 and V8 conversions are notably successful.
Free Shipping
Excellent Customer Support
Up to 5 Years Unlimited Miles Warranty
No Core Charge for 30 Days
Speak With A Specialist Now
Habla con un especialista ahora
NSG370 Transmission Compatibility Chart
MAKE
MODEL
START YEAR
END YEAR
Chrysler
Crossfire
2004
2008
Dodge
Nitro
2007
2008
Jeep
Liberty
2005
2008
Jeep
Wrangler
2005
2014
Free Shipping
Excellent Customer Support
Up to 5 Years Unlimited Miles Warranty
No Core Charge for 30 Days
Speak With A Specialist Now
Habla con un especialista ahora