Free Shipping
Up to 5 Years Unlimited Mile Warranty
Excellent Customer Support
No Core Charge for 30 Days
loading...
Best Price Guarantee
We will match or beat any
competitor's pricing.
Remanufactured NAG1 Transmission Price
Alternative Name: WA580, 722.6, W5A580
| | Price | Core | Shipping | Other Fees | Upfront Cost | Warranty |
| --- | --- | --- | --- | --- | --- | --- |
| | $2540 | Waived* | Free* | None | $2540 | 5 Year |
| | $3054 | $1000 | In Store | $305 | $4359 | 3 Year |
| | $3041 | $1000 | In Store | $304 | $4345 | 3 Year |
| | $2985 | $1000 | In Store | $299 | $4284 | 3 Years |
*Core: Waived for 30 Days
*Shipping: Shipping is free to a commercial address
*Logos are the property of their respective owners
Why Chose Reman-Transmission.com
| Question to Ask | Reman Transmission | Other Vendors |
| --- | --- | --- |
| Is shipping free? | Yes | Additional or Store Pickup |
| Who pays for Core Return? | We Do | You Do (Store Drop off) |
| Do I pay for Core today? | No, we waive Core Charge for 30 days* | Yes, but will be refunded when shipped back |
| Is torque convertor included? | Always! | Not included |
| What is the warranty? | Up to 5 years/Unlimited miles | Up to 3 years/Unlimited miles |
| Best Price Guarantee? | Yes! (for comparable conditions only) | Sorry, we don`t |
About Our Remanufactured NAG1 Transmission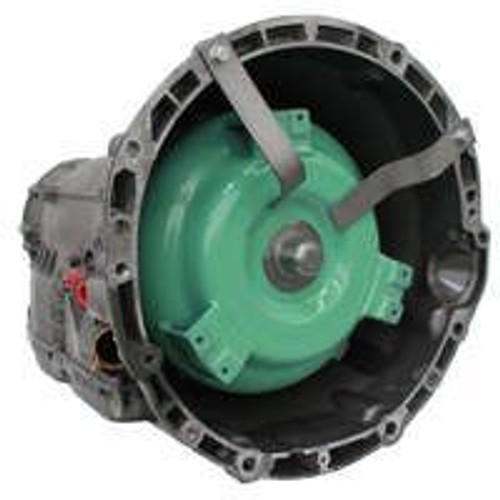 At Reman-Transmission, we believe that you deserve access to only the highest quality transmission replacements on the market which is why we are the best place to buy a remanufactured NAG1 transmission or used NAG1 transmission for your vehicle. Don't waste your time searching for "new NAG1 transmission for sale" when our remanufactured versions are better and more affordable. If you're looking for a cheaper option, we also have a variety of high quality used NAG1 transmissions for sale.
If you go with a standard refurbished or junkyard NAG1 transmission, you may end up replacing the transmission again in the near future, adding to your overhead expenses. Instead of doing that, trust our professional team to provide you with an outstanding NAG1 transmission at the best price possible. When we remanufacture our transmissions, we take apart the components. Then, we analyze the performance of each individual component, comparing it to the specification set by the original equipment manufacturer (OEM). If we find any issues with that specific part, we replace it with a brand new one from the factory or a fully re-machined equivalent. We also replace every other component in the transmission as to prevent uneven wear and tear that happens with a traditional rebuilt NAG1 transmission. Therefore, it is not unusual for the quality of our remanufactured NAG1 transmissions to exceed new transmissions rolling off the factory assembly line, as we correct any defects during our remanufacturing process as well.
As one of the top supplier options in our industry, we would be happy to provide you with a quality NAG1 transmission for your vehicle. Regardless of whether you have a foreign or domestic vehicle, we are sure we can find a strong remanufactured or used NAG1 transmission for your car or truck. We are so confident in the work that we perform that we provide a warranty on each and everyone of our transmissions including an up to 5-year/ unlimited-mileage warranty on most of the automatic transmissions we sell. If you are looking for the smartest NAG1 transmission replacement option that is the best in the automotive zone, call or email us to speak with a member of our team today!
Free Shipping
Excellent Customer Support
Up to 5 Years Unlimited Miles Warranty
No Core Charge for 30 Days
Our NAG1 transmission Upgrades
A remanufactured and improved torque converter is included with every transmission.
To eliminate the possibility of front seal leaks, vibration, and premature bushing wear, all torque converters are tested for leaks, lock-up, concentricity, and balance.
Every fully remanufactured valve body, with complete system correction and recalibration kit, is tested independently.
All wear-prone valves are restored to stringent specifications and vacuum tested to confirm proper function.
Each remanufactured transmission is hot, cold, load, and simulated road tested using our proprietary CARS (Computer-Aided Road Simulation) dynamometer program.
All remanufactured transmissions are backed by the industry's best, no-hassle nationwide warranty.
NAG1 Frequently Asked Questions
Are all NAG1 transmissions the same?
Who makes the NAG1 transmission?
How much power can a NAG1 transmission handle?
How do you check transmission fluid on a NAG1 transmission?
NAG1 History & Information
The NAG1 transmission is found in numerous Chrysler products and has developed a reputation as a durable, reliable, and efficient transmission. The NAG1 is an electronically-controlled 5-speed automatic transmission that includes a hydraulic torque converter and a lock-up clutch. The 5th gear on the NAG1 transmission has been designed to act as an overdrive gear and the ratios on the NAG1 are obtained using three separate planetary gear sets. When it comes to four-wheel-drive, the NAG1 was mounted to the NV245J transfer case in 4x4 applications of the Jeep Grand Cherokee.
The NAG1 transmission falls in the Mercedes-Benz 5G-Tronic class under the name of the "722.6 transmission". It was built upon the prior success of the Mercedes-Benz 4G-Tronic class. In the preceding class, numerous transmissions, including the W4A020, the W4A040, and the W4A028 laid the foundation for the success the NAG1 transmission enjoys today. Even though the NAG1 transmission did undergo several upgrades after it was introduced, the NAG1 transmission and Mercedes-Benz 5G-Tronic class as a whole was eventually phased out for the Mercedes-Benz 7G-Tronic class. The NAG1 transmission also goes by numerous other names including the 5G-Tronic W5A580, 722.6, and the NAG1 transmission. However, it is important to distinguish that the NAG1 was only used for domestic vehicles produced by Chrysler Motor Corporation while the W5A580 was used interchangeably and the 722.6 was used exclusively by Mercedes-Benz. Essentially, the NAG1 was branded as a Chrysler transmission.
The NAG1 transmission is actually named using an acronym. NAG stands for New Automatic Gearbox (NAG), with the "1" in the name standing for the 1st generation. The alternative names for the NAG1 transmission also act as an acronym. For example, the W5A580 has several parts, where the W stands for hydraulic torque converter transmission, the 5 stands for five separate gears, the A stands for automatic transmission, and the 580 is the highest torque input (in N-M).
The NAG1 transmission is commonly found in a variety of Dodge, Chrysler, Jaguar, Mercedes, Jeep, and Sprinter vehicles. The most popular models that the transmission appeared in were select models of the Dodge Magnum, Dodge Charger, Dodge Nitro, Dodge Challenger, Dodge Durango, Dodge Sprinter van, Chrysler Crossfire, Chrysler 300, Jeep Grand Cherokee, Jeep Commander, and Jeep Wrangler (JK). Because the NAG1 transmission is an electronic transmission, it comes with electronic controls that allow the gears in the transmission to be activated using hydraulics. In addition, the electronic controls allow for a more precise adaptation of various pressures that have an impact on the efficiency of the transmission itself.
The benefits of this transmission include good gas mileage, long service life, quality shift control, and reduced maintenance expenses when compared to the previous transmission. As a result, it is not unusual to see vehicles that continue to use the NAG1 transmission even to this day. On the other hand, there are a few problems that can arise with the NAG1 transmission from time to time.
Free Shipping
Excellent Customer Support
Up to 5 Years Unlimited Miles Warranty
No Core Charge for 30 Days
Speak With A Specialist Now
Habla con un especialista ahora
NAG1 Transmission Compatibility Chart
MAKE
MODEL
START YEAR
END YEAR
Chrysler
300
2005
2014
Dodge
Charger
2006
2017
Dodge
Magnum
2005
2008
Jeep
Grand Cherokee
2005
2005
Dodge
Challenger
2008
2014
Free Shipping
Excellent Customer Support
Up to 5 Years Unlimited Miles Warranty
No Core Charge for 30 Days
Diagnostic Codes for NAG1 Transmissions
DIAGNOSTIC CODES
DESCRIPTION OF PROBLEM
P0218
Transmission Over Temperature Condition
P0700
Transmission Control System Malfunction
P0701
Transmission Control System Range/Performance
P0702
Transmission Control System Electrical
P0705
Transmission Range Sensor Circuit malfunction (PRNDL Input)
P0706
Transmission Range Sensor Circuit Range/Performance
P0707
Transmission Range Sensor Circuit Low Input
P0708
Transmission Range Sensor Circuit High Input
P0709
Transmission Range Sensor Circuit Intermittent
P0710
Transmission Fluid Temperature Sensor Circuit Malfunction
P0711
Transmission Fluid Temperature Sensor Circuit Range/Performance
P0712
Transmission Fluid Temperature Sensor Circuit Low Input
P0713
Transmission Fluid Temperature Sensor Circuit High Input
P0714
Transmission Fluid Temperature Sensor Circuit Intermittent
P0814
Transmission Range Display Circuit
P0819
Up and Down Shift Switch to Transmission Range Correlation
P0840
Transmission Fluid Pressure Sensor/Switch A Circuit
P0841
Transmission Fluid Pressure Sensor/Switch A Circuit Range/Performance
P0842
Transmission Fluid Pressure Sensor/Switch A Circuit Low
P0843
Transmission Fluid Pressure Sensor/Switch A Circuit High
P0844
Transmission Fluid Pressure Sensor/Switch A Circuit Intermittent
P0845
Transmission Fluid Pressure Sensor/Switch B Circuit
P0846
Transmission Fluid Pressure Sensor/Switch B Circuit Range/Performance
P0847
Transmission Fluid Pressure Sensor/Switch B Circuit Low
P0848
Transmission Fluid Pressure Sensor/Switch B Circuit High
P0849
Transmission Fluid Pressure Sensor/Switch B Circuit Intermittent
P0867
Transmission Fluid Pressure
P0868
Transmission Fluid Pressure Low
P0869
Transmission Fluid Pressure High
P0870
Transmission Fluid Pressure Sensor/Switch C Circuit
P0871
Transmission Fluid Pressure Sensor/Switch C Circuit Range/Performance
P0872
Transmission Fluid Pressure Sensor/Switch C Circuit Low
P0873
Transmission Fluid Pressure Sensor/Switch C Circuit High
P0874
Transmission Fluid Pressure Sensor/Switch C Circuit Intermittent
P0875
Transmission Fluid Pressure Sensor/Switch D Circuit
P0876
Transmission Fluid Pressure Sensor/Switch D Circuit Range/Performance
P0877
Transmission Fluid Pressure Sensor/Switch D Circuit Low
P0878
Transmission Fluid Pressure Sensor/Switch D Circuit High
P0879
Transmission Fluid Pressure Sensor/Switch D Circuit Intermittent
P0894
Transmission Component Slipping
P0897
Transmission Fluid Deteriorated
P0898
Transmission Control System MIL Request Circuit Low
P0899
Transmission Control System MIL Request Circuit High
P0987
Transmission Fluid Pressure Sensor/Switch E Circuit
P0988
Transmission Fluid Pressure Sensor/Switch E Circuit Range/Performance
P0989
Transmission Fluid Pressure Sensor/Switch E Circuit Low
P0990
Transmission Fluid Pressure Sensor/Switch E Circuit High
P0991
Transmission Fluid Pressure Sensor/Switch E Circuit Intermittent
P0992
Transmission Fluid Pressure Sensor/Switch F Circuit
P0993
Transmission Fluid Pressure Sensor/Switch F Circuit Range/Performance
P0994
Transmission Fluid Pressure Sensor/Switch F Circuit Low
P0995
Transmission Fluid Pressure Sensor/Switch F Circuit High
P0996
Transmission Fluid Pressure Sensor/Switch F Circuit Intermittent
P1700
Transmission Indeterminate Failure (Failed to Neutral)
P1728
Transmission Slip Error
P1769
AG4 Transmission Torque Modulation Fault
P1775
Transmission System MIL Fault
P1778
Transmission Reverse I/P Circuit Malfunction
P1783
Transmission Overtemperature Condition
P1784
Transmission Mechanical Failure - First And Reverse
P1785
Transmission Mechanical Failure - First And Second
P1800
Transmission Clutch Interlock Safety Switch Circuit Failure
P1801
Transmission Clutch Interlock Safety Switch Open Circuit
P1802
Transmission Clutch Interlock Safety Switch Short Circuit To Battery
P1803
Transmission Clutch Interlock Safety Switch Short Circuit To Ground
P1804
Transmission 4-Wheel Drive High Indicator Circuit Failure
P1805
Transmission 4-Wheel Drive High Indicator Open Circuit
P1806
Transmission 4-Wheel Drive High Indicator Short Circuit To Battery
P1807
Transmission 4-Wheel Drive High Indicator Short Circuit To Ground
P1808
Transmission 4-Wheel Drive Low Indicator Circuit Failure
P1809
Transmission 4-Wheel Drive Low Indicator Open Circuit
P1810
TFP Valve Position Switch Circuit/ Transmission 4-Wheel Drive Low Indicator Short Circuit To Battery
P1811
Transmission 4-Wheel Drive Low Indicator Short Circuit To Ground
P1812
Transmission 4-Wheel Drive Mode Select Circuit Failure
P1813
Transmission 4-Wheel Drive Mode Select Open Circuit
P1814
Transmission 4-Wheel Drive Mode Select Short Circuit To Battery
P1815
Transmission 4-Wheel Drive Mode Select Short Circuit To Ground
P1816
Transmission Neutral Safety Switch Circuit Failure
P1817
Transmission Neutral Safety Switch Open Circuit
P1818
Transmission Neutral Safety Switch Short Circuit To Battery
P1819
Transmission Neutral Safety Switch Short Circuit To Ground
P1820
Transmission Transfer Case Clockwise Shift Relay Coil Circuit Failure
P1821
Transmission Transfer Case Clockwise Shift Relay Coil Open Circuit
P1822
Transmission Transfer Case Clockwise Shift Relay Coil Short Circuit To Battery
P1823
Transmission Transfer Case Clockwise Shift Relay Coil Short Circuit To Ground
P1824
Transmission 4-Wheel Drive Clutch Relay Circuit Failure
P1825
Transmission 4-Wheel Drive Clutch Relay Open Circuit
P1826
Transmission 4-Wheel Drive Low Clutch Relay Circuit To Battery
P1827
Transmission 4-Wheel Drive Low Clutch Relay Circuit To Ground
P1828
Transmission Transfer Case Counter Clockwise Shift Relay Coil Circuit Failure
P1829
Transmission Transfer Case Counter Clockwise Shift Relay Coil Open Circuit
P1830
Transmission Transfer Case Counter Clockwise Shift Relay Coil Short Circuit To Battery
P1831
Transmission Transfer Case Counter Clockwise Shift Relay Coil Short Circuit To Ground
P1832
Transmission Transfer Case Differential Lock-Up Solenoid Circuit Failure
P1833
Transmission Transfer Case Differential Lock-Up Solenoid Open Circuit
P1834
Transmission Transfer Case Differential Lock-Up Solenoid Short Circuit To Battery
P1835
Transmission Transfer Case Differential Lock-Up Solenoid Short Circuit To Ground
P1836
Transmission Transfer Case Front Shaft Speed Sensor Circuit Failure
P1837
Transmission Transfer Case Rear Shaft Speed Sensor Circuit Failure
P1838
Transmission Transfer Case Shift Motor Circuit Failure
P1839
Transmission Transfer Case Shift Motor Open Circuit
P1840
Transmission Transfer Case Shift Motor Short Circuit To Battery
P1841
Transmission Transfer Case Shift Motor Short Circuit To Ground
P1842
Transmission Transfer Case Differential Lock-Up Feedback Switch Circuit Failure
P1843
Transmission Transfer Case Differential Lock-Up Feedback Switch Open Circuit
P1844
Transmission Transfer Case Differential Lock-Up Feedback Switch Short Circuit To Battery
P1845
Transmission Transfer Case Differential Lock-Up Feedback Switch Short Circuit To Ground
P1846
Transmission Transfer Case Contact Plate 'A' Circuit Failure
P1847
Transmission Transfer Case Contact Plate 'A' Open Circuit
P1848
Transmission Transfer Case Contact Plate 'A' Short Circuit To Battery
P1849
Transmission Transfer Case Contact Plate 'A' Short Circuit To Ground
P1850
Transmission Transfer Case Contact Plate 'B' Circuit Failure
P1851
Transmission Transfer Case Contact Plate 'B' Open Circuit
P1852
Transmission Transfer Case Contact Plate 'B' Short Circuit To Battery
P1853
Transmission Transfer Case Contact Plate 'B' Short Circuit To Ground
P1854
Transmission Transfer Case Contact Plate 'C' Circuit Failure
P1855
Transmission Transfer Case Contact Plate 'C' Open Circuit
P1856
Transmission Transfer Case Contact Plate 'C' Short Circuit To Battery
P1857
Transmission Transfer Case Contact Plate 'C' Short Circuit To Ground
P1858
Transmission Transfer Case Contact Plate 'D' Circuit Failure
P1859
Transmission Transfer Case Contact Plate 'D' Open Circuit
P1860
TCC PWM Solenoid Circuit Electrical/ Transmission Transfer Case Contact Plate 'D' Short Circuit To Battery
P1861
Transmission Transfer Case Contact Plate 'D' Short Circuit To Ground
P1862
Transmission Transfer Case Contact Plate Power Circuit Failure
P1863
Transmission Transfer Case Contact Plate Power Open Circuit
P1864
Transmission Transfer Case Contact Plate Power Short To Battery
P1865
Transmission Transfer Case Contact Plate Power Short To Ground
P1866
Transmission Transfer Case System Concern - Servicing Required
P1867
Transmission Transfer Case Contact Plate General Circuit Failure
P1868
Transmission Automatic 4-Wheel Drive Indicator (Lamp) Circuit Failure
P1869
Transmission Automatic 4-Wheel Drive Indicator (Lamp) Circuit Short To Battery
P1870
Transmission Component Slipping/ Transmission Mechanical Transfer Case 4x4 Switch Circuit Failure
P1871
Transmission Mechanical Transfer Case 4x4 Switch Circuit Short To Battery
P1872
Transmission Mechanical 4-Wheel Drive Axle Lock Lamp Circuit Failure
P1873
Transmission Mechanical 4-Wheel Drive Axle Lock Lamp Circuit Short To Battery
P1874
Transmission Automatic Hall Effect Sensor Power Circuit Failure
P1875
Transmission Automatic Hall Effect Sensor Power Circuit Short To Battery / 4WD Low Switch Circuit Electrical
P1876
Transmission Transfer Case 2-Wheel Drive Solenoid Circuit Failure
P1877
Transmission Transfer Case 2-Wheel Drive Solenoid Circuit Short To Battery
P1878
Transmission Transfer Case Disengaged Solenoid Circuit Failure
P1879
Transmission Transfer Case Disengaged Solenoid Open Circuit
P1880
Transmission Transfer Case Disengaged Solenoid Short to Battery
P1885
Transmission Transfer Case Disengaged Solenoid Short to Ground
P1890
Transmission 4WD Mode Select Return Input Circuit Failure
P1891
Transmission Transfer Case Contact Plate Ground Return Open Circuit
P1908
Transmission Pressure Circuit Solenoid Open or Short to Ground
P1918
Transmission Range Display Circuit Malfunction
Speak With A Specialist Now
Habla con un especialista ahora