Free Shipping
Up to 5 Years Unlimited Mile Warranty
Excellent Customer Support
No Core Charge for 30 Days
loading...
Best Price Guarantee
We will match or beat any
competitor's pricing.
Remanufactured M5R2 Transmission Price
Alternative Name: R2,M5OD-R2, M4ODR2, and M5R2-RKE
| | Price | Core | Shipping | Other Fees | Upfront Cost | Warranty |
| --- | --- | --- | --- | --- | --- | --- |
| | $1782 | Waived* | Free* | None | $1782 | 5 Year |
*Core: Waived for 30 Days
*Shipping: Shipping is free to a commercial address
*Logos are the property of their respective owners
Why Chose Reman-Transmission.com
| Question to Ask | Reman Transmission | Other Vendors |
| --- | --- | --- |
| Is shipping free? | Yes | Additional or Store Pickup |
| Who pays for Core Return? | We Do | You Do (Store Drop off) |
| Do I pay for Core today? | No, we waive Core Charge for 30 days* | Yes, but will be refunded when shipped back |
| Is torque convertor included? | Always! | Not included |
| What is the warranty? | Up to 5 years/Unlimited miles | Up to 3 years/Unlimited miles |
| Best Price Guarantee? | Yes! (for comparable conditions only) | Sorry, we don`t |
About Our Remanufactured M5R2 Transmission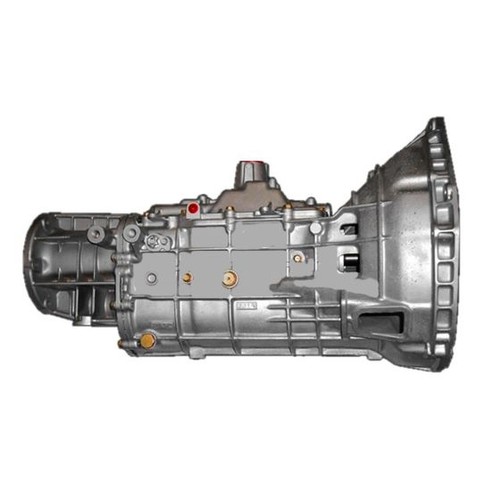 When you are in the market for a new or used M5R2 transmission, you want to be sure it will work well for a long time. At Reman Transmission, we pride ourselves on selling quality transmissions that are built to last. They go through a heavy inspection before they ever leave our facility. We also offer some of the most affordable used transmissions in the industry.
Every refurbished transmission at Reman goes through an extensive re-make process where we address and fix every issue the prior owner and even the manufacturer could not address. Our transmissions often come out better than a brand new, fresh from the factory transmission, because we can address known defects and issues before you receive it. We replace each part with either a new or re-machined part. Re-machined parts are designed to meet or exceed the OEM (original equipment manufacturer) specifications.
Reman believes in our products, so we offer an extended warranty for our transmissions. Remanufactured or rebuilt M5R2 transmissions have a 36-month, unlimited mileage warranty.
If you have any issues with the transmission, bring it back to us so we can address it the right way. We believe our customers deserve quality parts they can count on, and we stand by every piece of equipment that leaves our facility.
If your answer to the question: "Where can I find a rebuilt M5R2 transmission near me?" is coming up short, Reman has the answer. We also offer free shipping to commercial addresses, which means that we'll ship any transmission directly to a shop for absolutely no charge. We charge $75 in shipping to residential addresses.
If you are looking for a Ford M5R2 manual transmission or M5ODR2 for sale, you have come to the right place. Reman Transmission has used M5R2 transmission for sale online. Contact us for more information about specifications, ordering, and more. Our helpful customer service staff can work with you to get you exactly what you need when you need it.
Free Shipping
Excellent Customer Support
Up to 5 Years Unlimited Miles Warranty
No Core Charge for 30 Days
Our M5R2 transmission Upgrades
Our quality control process includes build specification checks performed by three different specialized technicians during the remanufacturing process to ensure accuracy and precise fitment.
Inspection of internal parts, including gear wear checks, mainshaft straightness, and synchronization are performed.
Worn and non-functional parts are replaced, including 100% replacement of seals, bearings, and other common components.
Each remanufactured transmission is hot, cold, load, and simulated road tested using our proprietary dynamometer program.
All remanufactured transmissions are backed by the industry's best, no-hassle nationwide warranty.
M5R2 Frequently Asked Questions
Is the M5R2 a good transmission?
What vehicles have an M5R2 transmission?
What is an M5R2 transmission?
How much does an M5R2 transmission weigh?
M5R2 History & Information
The M5R2 transmission started being used in 1988 by Ford and Mazda along with the M5OD-R1 and M5OD-R4 transmissions. They could be found in Broncos and F series pickup trucks. It was originally built by Mazda, and they continued building and using the Mazda M5R2 transmission through 2011. After nearly 30 years on the market, the M5R2 transmission is often considered one of the most reliable transmissions that you can purchase. You can find this transmission in the following models:
The F-150 302 trucks originally had the M5R2 as an optional transmission, so you can certainly use an M5R2 transmission for a 302. Furthermore, this transmission was originally mounted with the Borg-Warner BW1356 transfer case so we recommend it as the best option for 4x4 vehicles with this transmission.
Although the M5R2 transmission has been used in trucks, it really was not designed for heavy hauling. You will only find it in light-duty F-250s, for example, and those are rare. Instead, you might want an upgrade if you want to do more heavy-duty hauling.
The M5R2 transmission is also commonly referred to as M5OD-R2, M4ODR2, and M5R2-RKE. Some consider its predecessor to be the M5OD transmission (Mazda 5-Speed with OverDrive), but it is actually a variant of the M5OD. The Ford M5OD R2 transmission variant is designed for medium-duty, while the R1 is for light duty.
It is a five-speed, manual transmission that can fit engine sizes ranging between 4.2L and 5.8L. They are one of the most affordable alternatives to a brand-new transmission.
The M5R2 transmission is fully synchronized, with brass synchronizer rings in all gears. When it was developed, it was the first of its kind to synchronize reverse gears as well. This new development protected the internal components from being damaged by inadvertent operation. Traditionally, the reverse was not synchronized, which meant that you had to stop the clutch to engage the reverse. Instead, synchronization in the Ford M5R2 transmission does not require you to take any extra steps to reverse.
This transmission also has integral bell housing, increasing power plant stiffness. The bell housing helps avoid resonance that can be harmful to the transmission. It has a hydraulic clutch system with an internal slave cylinder. Because the slave cylinder is internal, if it fails, the entire transmission has to be removed to address the problem. Having a reliable rebuild can help address this issue before it ever becomes a problem, however.
The transmission itself weighs about 115 pounds. Its fluid capacity is 7.6 pints or 3.8 quarts. It has an aluminum case and an aluminum top cover.
Free Shipping
Excellent Customer Support
Up to 5 Years Unlimited Miles Warranty
No Core Charge for 30 Days
Speak With A Specialist Now
Habla con un especialista ahora
M5R2 Transmission Compatibility Chart
MAKE
MODEL
START YEAR
END YEAR
Ford
Bronco
1988
1996
Ford
E-150 Econoline
1988
1989
Ford
F-150 Truck
1988
1995
Ford
F-250 Truck
1988
1999
Free Shipping
Excellent Customer Support
Up to 5 Years Unlimited Miles Warranty
No Core Charge for 30 Days
Speak With A Specialist Now
Habla con un especialista ahora