Free Shipping
Up to 5 Years Unlimited Mile Warranty
Excellent Customer Support
No Core Charge for 30 Days
loading...
Best Price Guarantee
We will match or beat any
competitor's pricing.
Remanufactured A340F Transmission Price
Alternative Name: Aisin A340F, A340
| | Price | Core | Shipping | Other Fees | Upfront Cost | Warranty |
| --- | --- | --- | --- | --- | --- | --- |
| | $2654 | Waived* | Free* | None | $2654 | 5 Year |
| | $2983 | $600 | In Store | $299 | $3882 | 3 Year |
| | $2979 | $600 | In Store | $291 | $3870 | 3 Year |
| | $2950 | $600 | In Store | $295 | $3845 | 3 Year |
*Core: Waived for 30 Days
*Shipping: Shipping is free to a commercial address
*Logos are the property of their respective owners
Why Chose Reman-Transmission.com
| Question to Ask | Reman Transmission | Other Vendors |
| --- | --- | --- |
| Is shipping free? | Yes | Additional or Store Pickup |
| Who pays for Core Return? | We Do | You Do (Store Drop off) |
| Do I pay for Core today? | No, we waive Core Charge for 30 days* | Yes, but will be refunded when shipped back |
| Is torque convertor included? | Always! | Not included |
| What is the warranty? | Up to 5 years/Unlimited miles | Up to 3 years/Unlimited miles |
| Best Price Guarantee? | Yes! (for comparable conditions only) | Sorry, we don`t |
About Our Remanufactured A340F Transmission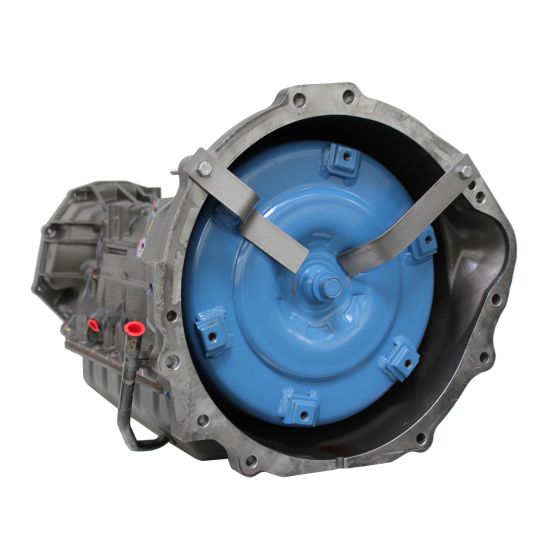 When you're trying to find a Toyota A340F transmission for sale, you can't always be sure of what you'll get. An Aisin A340F automatic transmission could be in great shape or not-so-great shape, but when you buy a remanufactured A340F transmission from Reman-Transmission, you'll get the best-remanufactured tyranny on the market. Why settle for a rebuilt transmission that only replaced the failed part or parts? That approach only shifts the stress from the transmission onto the other worn parts. This means it'll fail again, leaving you pulling the transmission over and over to replace each part as yet another part fails. Why should you put yourself through these kinds of hassles when a quality remanufactured A340F transmission will keep you going for many years into the future?
When you get one of our remanufactured transmissions, all the worn parts are replaced at once, giving you a strong transmission that will exceed your expectations for many miles. Our reconditioning process replaces every part in the bell housing, so you'll get a transmission that will meet or exceed your factory OEM part specs. If there have been common failure points in the Toyota A340F transmission, we upgrade the components we use, so they're not as likely to fail. This means that you'll get a transmission that's better than a factory-new OEM crate transmission at a lower cost while getting superior performance for many years to come. Why get stuck on the side of the road from unexpected or expensive breakdowns? Our A340F transmission is also available in a used format that has been inspected professionally to ensure great performance.
Buying a remanufactured A340F transmission from Reman-Transmission means that you're not only getting a great transmission but other benefits as well. These include free shipping to commercial addresses in the continental U.S. and $75 shipping to residential addresses, a six-month, 6,000-mile warranty on a used Toyota A340F transmission, or a 36-month, unlimited mile warranty on your remanufactured A340F transmission. Because we ship all over the country, we keep both manual and automatic transmissions that have been inspected or remanufactured on hand, including all major import and domestic manufacturers. Our parts are all tested and inspected to meet or exceed the OEM factory specs prior to shipping. Given the lengths we go to during remanufacturing, you'll get a transmission that is set to outlast one right out of the factory, with all faults remedied. Our experienced technicians are dedicated to giving you an amazing replacement A340F automatic transmission for your vehicle.
Free Shipping
Excellent Customer Support
Up to 5 Years Unlimited Miles Warranty
No Core Charge for 30 Days
Our A340F transmission Upgrades
A remanufactured and improved torque converter is included with every transmission.
To eliminate the possibility of front seal leaks, vibration, and premature bushing wear, all torque converters are tested for leaks, lock-up, concentricity, and balance.
Every fully remanufactured valve body, with complete system correction and recalibration kit, is tested independently.
All wear-prone valves are restored to stringent specifications and vacuum tested to confirm proper function.
Each remanufactured transmission is hot, cold, load, and simulated road tested using our proprietary CARS (Computer-Aided Road Simulation) dynamometer program.
All remanufactured transmissions are backed by the industry's best, no-hassle nationwide warranty.
A340F Frequently Asked Questions
How to identify an A340F transmission?
What is an A340F transmission?
Who makes the A340F transmission?
What transmission fluid for A340F and how to fill it?
A340F History & Information
Used from 1988 to 2000 model years in four-wheel-drive vehicles, the Aisin A340F automatic transmission was the replacement for the A246E transmission and the sister transmission to the A340E. Used in a range of automatic vehicles, it featured gear ratios of 2.804 in first, 1.531 in second, 1.000 in third, 0.705 in fourth or overdrive, and 2.393 in reverse. It features an engine-specific bolt pattern, including a J cast letter for the inline six-cylinder engine and a U cast letter for the V8 engine.
With a reputation as a very strong, long-lasting transmission, the Toyota A430F transmission has been found in vehicles over 300,000 miles, with some over half a million miles, and is still on their first engine/transmission combination. Provided that general maintenance is followed, such as regular fluid changes and occasionally small-parts change-outs, such as the transmission solenoids, this transmission will last for a very long time. Similarly, the torque converter can begin to lock and unlock at high mileage, requiring parts change. It should be noted that this transmission was used in the Toyota Tundra, 4Runner, Sequoia, and Tacoma.
However, with that being said, if your transmission has not been well maintained, you may be seeing issues with your transmission that are beyond simple parts repair. When you get a remanufactured A340F transmission from Reman-Transmission, all the worn parts, such as solenoids and torque converters, will have been replaced. This makes it possible for you to get thousands more miles out of your trusty Toyota, without having to worry about getting stranded on the side of the highway.
It was succeeded by the A341, which changed the gear ratios in first to 2.531 and reverse to 1.88 and a final drive gear of 3.916 for rock climbing. It also provided a locking and unlocking transfer case differential for the all-wheel-drive Sequoia.
Free Shipping
Excellent Customer Support
Up to 5 Years Unlimited Miles Warranty
No Core Charge for 30 Days
Speak With A Specialist Now
Habla con un especialista ahora
A340F Transmission Compatibility Chart
MAKE
MODEL
START YEAR
END YEAR
Toyota
Tundra
2001
2004
Toyota
Tacoma
2001
2004
Toyota
Sequoia
2001
2004
Toyota
4Runner
1996
2004
Free Shipping
Excellent Customer Support
Up to 5 Years Unlimited Miles Warranty
No Core Charge for 30 Days
Speak With A Specialist Now
Habla con un especialista ahora