electric shift, MT (6 speed), ID 5C34-AB
2003 Ford F-550 Super Duty Transfer Case
Options: electric shift, MT (6 speed), ID 5C34-AB
tc-r_153016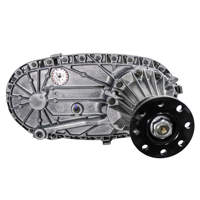 Remanufactured
$1,270
View Specification
tc-r_153016-2
Remanufactured
$1,390
View Specification
tc-r_153016-2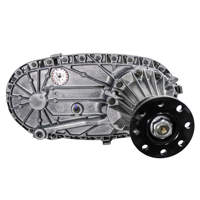 Remanufactured
$1,630
View Specification
tc-r_153016-3
Remanufactured
$1,649
View Specification
placeholder_sku
Used
Out of stock
Transfer Case: tc-r_153016
Condition:
Remanufactured
Price:
$1,270
Warranty:
Up to 18 Months
*
Flat Rate Shipping (Commercial address):
$299
Core Charge:
$400
Transfer Case Code:
NP273F
California Proposition 65:
WARNING: Cancer and Reproductive Harm
Finish:
Media Blasted Natural Finish
Fluid Type:
Motorcraft XL-12
Front Yoke Type:
Flanged
Input Shaft Splines:
34
Rear Yoke Type:
Flanged
Shift Type:
Electric
Speedometer Type:
w/o Speedometer Hole
Transfer Case Fluid:
2.5
Transfer Case Manufacturer:
New Process
Transfer Case Motor Included:
No

*
* This item has multiple variations. Please Call for Proper Fitment
Speak With A Specialist Now
Habla con un especialista ahora
Remanufactured Transfer Case
Our Top Quality remanufactured transfer cases will ship direct from the remanufacturing facility. We offer the best in the industry "NO HASSLE" parts and labor warranty. Quality begins at the beginning. Research and development engineers analyze all of the transfer cases and then design replacement parts upon the quality of the original component. Each component part and each process are designed to exceed OEM standards.
Show more
Core Return Policy
The core is the original transmission you are replacing. One of the key ways we keep our prices low and affordable is that we require you to return your old transmission (the core). To simplify this process, we will cover all shipping costs associated with returning your core to us. It's imperative you understand that returning the core is your responsibility and must be initiated by you — the customer. After your new remanufactured transmission has been installed, simply visit our Core Return or call us at (888) 242-2605 to initiate the process and arrange for core pickup.
Best of all, there are no upfront charges — unless the Waive Core Now option isn't available — as long as you schedule the pickup of your existing core within 30 days of receipt of your transmission. When you choose the "Waive Core Charge" option, you authorize Reman Transmission to charge your credit card for the amount if you fail to return it after 30 days of delivery. Need more time to return the core? Simply let us know. However, if the core isn't paid for or returned, the warranty will be void. If you do return the core after you have been billed, you will be responsible for a $50 processing fee. In either case, Reman Transmission will pay for the return shipping at no additional charge to you.
Show more
Flat Rate Shipping (Commercial address)
At Reman Transmission, we offer a Flat Rate Shipping (Commercial address) service as long as the delivery address is in a commercially zoned location. Unfortunately, residential and home businesses are not considered commercial addresses. A business or commercial address location must be able to receive freight without the requirement of prior appointment setup or notification. This location should also have the capability of unloading the remanufactured transmission with a forklift from the delivery truck. If you don"t have a commercial or business address that meets these specifications, you should ship it directly to the dealership or repair shop that is performing the repairs to ensure you enjoy Flat Rate Shipping (Commercial address). Residential delivery or Liftgate service will result in additional $99 fee.
After placing the order for a remanufactured transmission, most customers will receive it within 7-14 business days — not including holidays or weekends. Please keep in mind that certain locations (remote areas) and locations in Colorado, Utah, New York, Oregon, and California may require an additional delivery fee. In either case, we will always ship your remanufactured transmission out as soon as possible. Because of weather conditions, increasing order volumes, and conditions outside of our control, all shipping times are estimates, not guarantees. It"s important to note that Reman Transmission will not be liable for any extra fees the carrier may levy due to storage or redelivery. While every transmission from Reman Transmission has been rigorously inspected and tested prior to being shipped, damage may occur during transportation.
As such, we strongly suggest you carefully inspect your transmission upon receipt. If you notice any missing parts, wrong parts, or damage, you should report it prior to signing any delivery documentation. It"s imperative to report missing parts, damage, or wrong parts at the time of delivery. If you fail to do so prior to signing your shipping documents, responsibility will be placed on the purchaser or receiver. For clarity, "purchaser" refers to any representative of the company designated to sign for the delivery of the remanufactured transmission.
Show more
Remanufactured Transfer Case:
Reman-Transmission warrants to the purchaser that it will repair or replace, at Reman-Transmission's sole option, units that Reman-Transmission determines to be defective in materials or workmanship for a period of 3 years from the original date of sale. Transfer Cases with commercial applications purchased prior to April 1st, 2020 qualify for 18 months/100,000-mile coverage.
Vehicles that have been modified outside of factory specifications or otherwise misrepresented up-on purchase are void of warranty. This warranty is attached to the VIN at the original date of sale and is transferable to future vehicle owners.
Warranty concerns shall be called into Reman-Transmission at 888-242-2605. Reman-Transmission reserves the right to request a copy of the original repair order before a warranty claim is authorized.
All warranty claims must have approval from Reman-Transmission before any warranty work is performed.
The Reman-Transmission limited product warranty will end at the expiration of time from the date of the original installation.
No repair or replacement will extend the warranty beyond the original period.
Failed units must be returned to the Reman-Transmission manufacturing facility for inspection within 30 days.
Failure to do so will result in a denied warranty claim.
To return a failed unit, please call Reman-Transmission at 888-242-2605.
Labor:
Labor allowances will be limited to labor time as determined by Mitchell On-Demand labor guide at a rate of $50 per hour, provided the original installation and warranty repair and/or replacement was performed by a licensed repair facility. Labor payments will only be made upon receipt of the defective unit at Reman-Transmission, after an inspection by Reman-Transmission and determination that it is covered by this warranty, and not as a result of installation error. A repair order or detailed invoice must be presented to Reman-Transmission, as well.
This warranty does NOT cover:
Towing charges, diagnostic time without prior approval, fluids (unless purchased from Reman-Transmission on the original invoice), vehicle rental, transportation charges, loss of time, loss of income, loss of use of the vehicle, storage fees, or consequential, special, punitive or incidental damages.
In no event shall Reman-Transmission be liable for any amount of money beyond the Reman-Transmission sale price of the transmission to the Purchaser plus the appropriate labor allowance as specified in section above.
The Reman-Transmission product warranty will only be honored within the continental United States.
Reman-Transmission reserves the right to charge back the cost of the unit, shipping, or labor charges should it be determined that the failure was caused by improper installation, abuse, misuse, lack of maintenance, neglect, accident(s), vandalism or any other condition not covered by this warranty.
This Warranty and any claim related to or arising out of this Warranty shall be governed and construed in accordance with the laws of the State of Wisconsin (without giving regard to the conflicts of law provisions thereof). No such claim shall be commenced, prosecuted, or continued in any forum other than the state or federal courts located in the City of and County of Milwaukee.
THIS WARRANTY SUPERSEDES ALL OTHER WARRANTIES, EITHER EXPRESSED OR IMPLIED, INCLUDING ANY IMPLIED WARRANTIES OF MERCHANTABILITY FOR FITNESS FOR A PARTICULAR PURPOSE, AND THERE ARE NO OTHER WARRANTIES BEYOND THE DESCRIPTION CONTAINED HEREIN.
Show more
Speak With A Specialist Now
Habla con un especialista ahora
California Proposition 65
Warning: Cancer and Reproductive Harm