Free Shipping
Up to 5 Years Unlimited Mile Warranty
Excellent Customer Support
No Core Charge for 30 Days
loading...
Best Price Guarantee
We will match or beat any
competitor's pricing.
Remanufactured G360 Transmission Price
Alternative Name: Getrag 360
| | Price | Core | Shipping | Other Fees | Upfront Cost | Warranty |
| --- | --- | --- | --- | --- | --- | --- |
| | $2508 | Waived* | Free* | None | $2508 | 5 Year |
*Core: Waived for 30 Days
*Shipping: Shipping is free to a commercial address
*Logos are the property of their respective owners
Why Chose Reman-Transmission.com
| Question to Ask | Reman Transmission | Other Vendors |
| --- | --- | --- |
| Is shipping free? | Yes | Additional or Store Pickup |
| Who pays for Core Return? | We Do | You Do (Store Drop off) |
| Do I pay for Core today? | No, we waive Core Charge for 30 days* | Yes, but will be refunded when shipped back |
| Is torque convertor included? | Always! | Not included |
| What is the warranty? | Up to 5 years/Unlimited miles | Up to 3 years/Unlimited miles |
| Best Price Guarantee? | Yes! (for comparable conditions only) | Sorry, we don`t |
About Our Remanufactured G360 Transmission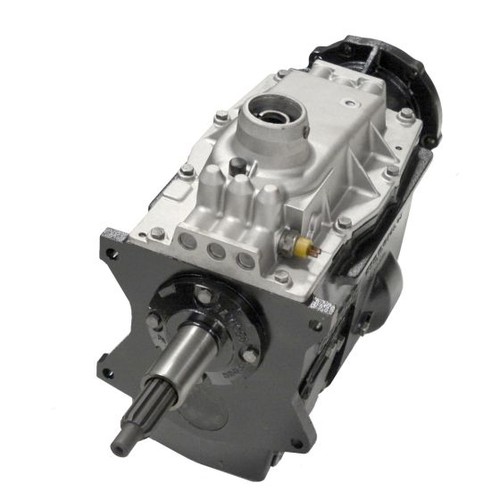 When you buy a remanufactured or used Getrag G360 transmission from us here at Reman-Transmission, you can be sure that you're getting a reliable unit that will shift smoothly for years. Those with experience with G360 transmissions will be glad to know that when we rebuild a transmission, we don't just replace the worn parts. We redesign parts as needed to correct problems that were present in the factory originals, so our remanufactured G630s can be more reliable than the original ones were.
When we rebuild a transmission, we go beyond adding our updated engineering. We replace EVERY component with new or re-machined ones so that you enjoy a stable, high-performing transmission. Our used transmissions, while not remanufactured, are also guaranteed to work. We test each one before the sale, and only ship those that pass our requirements.
All of our transmissions come with warranties. Our remanufactured Getrag G360 5 speed transmission for sale has a 36-month (3-year) warranty with unlimited mileage. We are able to offer such a great warranty on our rebuilds because of all of the careful work we put into them. When you buy a used Getrag G360 transmission for sale, you get a 6-month, 6,000-mile warranty. This gives you our assurance that the unit actually works, but since we haven't remade it as we do with our remanufactured versions, the warranty is more limited.
If you're concerned about the possible cost of shipping, you can rest assured we have you covered. When you have one of our transmissions shipped to a commercial location, such as a local transmission, shipping is free. If you have your new trans sent to your home instead, shipping is only $75. Ordering a rebuilt or used Getrag 360 for sale from us is easy. Just order online or contact us.
Free Shipping
Excellent Customer Support
Up to 5 Years Unlimited Miles Warranty
No Core Charge for 30 Days
Our G360 transmission Upgrades
Our quality control process includes build specification checks performed by three different specialized technicians during the remanufacturing process to ensure accuracy and precise fitment.
Inspection of internal parts, including gear wear checks, mainshaft straightness, and synchronization are performed.
Worn and non-functional parts are replaced, including 100% replacement of seals, bearings, and other common components.
Each remanufactured transmission is hot, cold, load, and simulated road tested using our proprietary dynamometer program.
All remanufactured transmissions are backed by the industry's best, no-hassle nationwide warranty.
G360 Frequently Asked Questions
What Oil Goes in a Getrag 360?
Who Makes Getrag Transmissions?
How Much Does the Getrag 360 Transmission Weigh?
G360 History & Information
The G360 transmission was made by Getrag, which was a major transmission manufacturer headquartered in Germany. This company's name is officially styled in all caps, as GETRAG, but this convention is not always followed in standard writing.
The transmission was only produced for four years and is meant to sit behind the 5.9-liter Cummins diesel engine. The Getrag 360 was used in the Dodge D250 and D350. There is a Getrag 360 4x4 version and a Getrag 360 2WD, both of which are manual transmissions.
Users of this transmission have found that it has a common failure point. The input bearing tends to fail thanks to a combination of heat, load, and vibration. This problem is made worse under towing conditions. Owners commonly add an extra quart of fluid, above what is called for in the manual, to provide for better cooling and lubrication.
Long-distance towing often brings out problems in this transmission because it causes extreme heat. The heat breaks down the lubricity of the transmission fluid, which allows for quick wearing of the input bearing and other parts.
The short production run of the Getrag 360 can make it hard to find parts for on-demand repairs. Repairing an existing one also isn't cheap. It's often better to get a completely remanufactured one or a used Getrag 360 transmission for sale instead of having someone rebuild your current one.
Some people switch their G360 transmission for an NV4500 rather than replacing it. This is often done to avoid the problems associated with the G360, but the choice can also be motivated by price or parts availability.
Free Shipping
Excellent Customer Support
Up to 5 Years Unlimited Miles Warranty
No Core Charge for 30 Days
Speak With A Specialist Now
Habla con un especialista ahora
G360 Transmission Compatibility Chart
MAKE
MODEL
START YEAR
END YEAR
Dodge
D250
1990
1991
Dodge
D350
1990
1993
Dodge
W250
1990
1993
Dodge
W350
1992
1993
Free Shipping
Excellent Customer Support
Up to 5 Years Unlimited Miles Warranty
No Core Charge for 30 Days
Speak With A Specialist Now
Habla con un especialista ahora